Downtown's sweetest addition (Review)
In a town with many historic restaurants and up-and-coming businesses, a sweet spot has opened up shop in downtown Carlisle.
Dough and Arrows, a gourmet ice cream and edible cookie dough-centered eatery opened their second location at 105 N Hanover St early last year and has been the cherry on top to the bustling businesses downtown since opening. 
With nearly 30 flavors of ice cream and cookie dough to choose from overall, there is something for everyone. My personal order is the Dough Boat which includes 3 scoops of any of their featured flavors. My go-to is a scoop of Peanut Butter Ripple and Death by Chocolate Ice Cream and a scoop of Chocolate Chip Edible Cookie Dough on top. Personally, I have loved every flavor I have tried where each option satisfies my sweet tooth and leaves me satisfied and smiling. 
On top of the two main offerings, they have other sweet selections to choose from including cheesecake, fudge, brownies, and cookies. They also give you the option to purchase their ice cream and cookie dough in pints and quarts, focusing on having something for everyone and in different portions.
That is exactly what separates Dough and Arrows from a run-of-the-mill ice cream shop; it has a very welcoming and personal touch. The inside decor includes mini-games at each table to keep their customers entertained while they dive into their delicious desserts. 
"
The Grilled Sticky ice cream is the perfect mixture of flavors that melt on your tongue and remind me of my childhood. It tastes like cinnamon toast crunch with vanilla milk."
— Camera Bailey, Periscope taste tester
The personal touch of Dough and Arrows comes directly from owners Brandon and Crystal Blevins who purchased Dough and Arrows from previous owners. Their story is one of perseverance and love. According to their website, the birth of their son Coltin brought them interest in purchasing the business as his love for the sweets grew during their training to become the new owners, tragedy struck and Coltin passed away days before their official first day. The love and support the family received during the time is what made them want to continue the shop in Coltin's memory. 
I highly recommend you to go check out Dough and Arrows where you will have no trouble finding something to satisfy your sweet side and enjoy a lovely family-friendly environment at the same time.
View Comments (1)
Want to help the Herd? Please consider supporting the Periscope program. Your donation will support the student journalists of CHS and allow us to purchase equipment, send students to workshops/camps, and cover our annual website hosting costs.
About the Contributors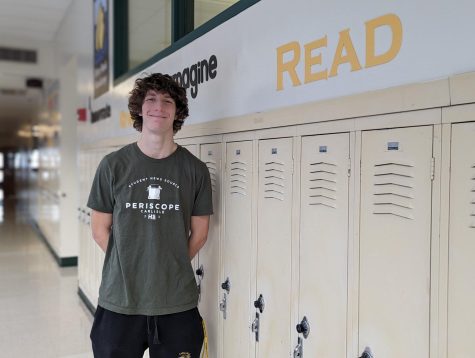 Jarrett Wilson, Editor-in-chief
Jarrett is a senior at Carlisle High School. He enjoys being very active outside of school, he plays three sports for the Herd and is a member of senior...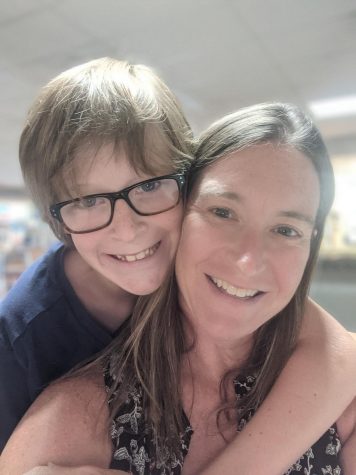 Kate Muir, Adviser
This is Mrs. Muir's 13th year advising Periscope and she loves it more every year! She's an avid reader, loves dogs and being outside, and enjoys baking...