Who is Peter Parker? 'Spider-Man: No Way Home' (Review)
The head-to-head battle between Spider-Man (Tom Holland) and Mysterio (Jake Gyllenhaal) that took place at the end of Spider-Man: Far From Home (2019) left us wondering what else is in store for our friendly neighborhood Spider-Man. Well, Marvel fans all over the world were blessed on Friday with 2 ½ hours of Peter Parker. Spider-Man: No Way Home (2021) is an incredible addition to the Marvel Cinematic Universe that left many fans with theories, nostalgia, and pure joy over the weekend. 

The film follows Peter Parker, MJ (Zendaya), Ned (Jacob Batalon), and Dr. Strange (Benedict Cumberbatch) in their battle against some familiar faces. The highly anticipated return of villains such as Doc Ock, Green Goblin, Electro, The Lizard, and Sandman lead to what many would deem one of the greatest movies of all time.

From an artistic standpoint, the movie was beautiful. The CGI and production teams definitely put the $200 million dollar budget to fantastic use. Dr. Strange's magic was as beautiful as ever and following Peter as he swung through the streets of NYC felt like an out-of-body experience. Plus, the movie is available in IMAX and 3D, which only adds to the indescribable special FX and cinematography. 

From this point on, there are going to be spoilers for Spider-Man: No Way Home so please proceed with caution.

Official Trailer

Tobey Maguire and Andrew Garfield returned to the big screen to reprise their roles as Spider-Man in the most incredible way. The introduction of the multiverse has opened a massive gateway for Marvel to capitalize off of multiple versions of the same person, and they did just that. Maguire, Garfield, and Holland all swung side by side in the final battle against the previous villains from Spider-Man 1-3 (2002-07) and The Amazing Spider-Man 1 and 2 (2012-14). These reprisals left many viewers excited, shocked, and in tears throughout the entire movie. Not only did the movie end with a bittersweet interaction between Peter (Holland) and MJ, fans also got closure for the beloved Spideys before Tom Holland. 

As one could expect, three Peter Parkers lead to many hilarious and adorable moments between the trio. In one scene, while standing on the Statue of Liberty, Holland and Maguire's characters express their admiration for Garfield's Spider-Man by telling him how "amazing" he is. This is a callback to the title of his duology, The Amazing Spider-Man.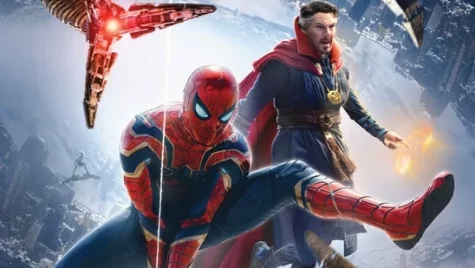 There are no critiques for the film other than the absence of Emma Stone as Gwen Stacy and Kirsten Dunst as Mary Jane "MJ."
Nonetheless, coming from a long-time lover of Spider-Man, this movie was perfect. It truly reflects the greatness of nostalgia that a film can hold if it is used properly. Overall, this masterpiece gets a 10/10 in every respect. The impeccable acting, spectacular soundtrack, and dazzling characters are mixed together to create a phenomenal film for every Marvel lover to enjoy. It was a truly magical experience. 
Going to see 'Spider-Man: No Way Home' this week?
Sorry, there was an error loading this poll.
View Comments (11)
Want to help the Herd? Please consider supporting the Periscope program. Your donation will support the student journalists of CHS and allow us to purchase equipment, send students to workshops/camps, and cover our annual website hosting costs.
About the Contributor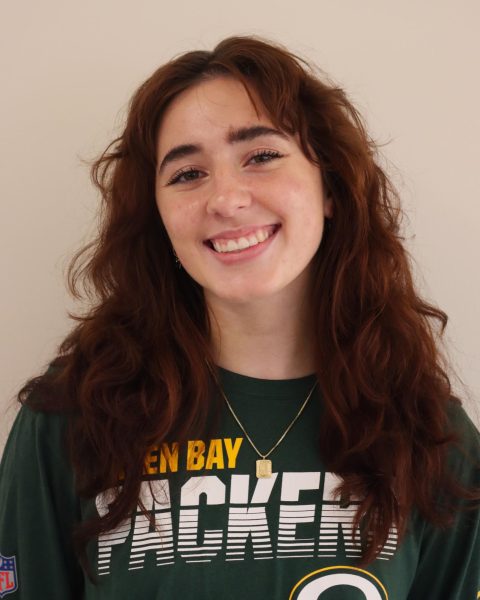 Jenna Coller, Editor-in-Chief
Jenna is a senior at CHS and this is her third year on Staff. She loves reading and her favorite books are Normal People by Sally Rooney and The Bell Jar...