Revenge, death and mystery: Why you should watch 'Velvet Buzzsaw' (Review)
WARNING: Spoilers Ahead 
Morbid in the most captivating way, Velvet Buzzsaw is the movie you didn't know you needed. Starring Jake Gyllenhaal, this Netflix-produced movie is a drama and mystery centered on art, death, and revenge from beyond the grave.
The thumbnail of the film on the Netflix app shows Gyllenhaal with paint appearing to climb up his face, and a white background with shades of blue, cream and orange running down. Right away, the name and description of the movie drew me in.  
Within the first few of minutes of the film, you're greeted by an upbeat music tone, coupled with a fairly quiet background – a prim and professional art museum. For those who've watched the TV show Black Mirror, you might feel a connection to the film. You might also recognize John Malkovich, who played Douglas in Bird Box.
As the movie starts to move a little faster, some darker themes definitely start to arise. Personally, I got the feeling that the characters had much deeper backgrounds than what was being presented. It makes you want to keep watching, which is crucial for a mystery movie.   
As I mentioned before, Gyllenhaal is in the film. He's the first character introduced acting as Morf Vanderwalt, a stoic art critic that works with the museum manager, Rhodora Haze. As the movie picks up, it quickly starts jumping around from one point of view to the next maintaining a mostly calm, business-like setting throughout.
Small conflicts are present in the movie quickly, and it keeps you drawn in. It's not centered on Vanderwalt or Haze, rather the intern at the museum named Josephina. Betrayal and death plague her, and soon she stumbles onto what seems to be the beginning of a full-blown mystery quickly bringing Vanderwalt with her.
However, as the mystery unfolds and becomes more widespread it soon makes itself the central conflict of the film. An artist named Ventril Dease, in possession of gorgeous paintings, that are only found after his death. Everyone who looks at the art seems to find it magnificent, but no one knows who he is.
Everyone is determined to find out whatever they can about the late Dease, with varying luck. In searching for him the drama around the characters grows. An already darkly themed movie takes a turn for the grotesque when following the trail Dease left behind proves to be just as dangerous as thrilling.
However, it soon takes a lethal turn when the chase leaves one character dead by hanging, and another shortly follows. The death trail is accompanied by an unsettling secret – Dease's work is partly his own DNA, as his paintings involve his own blood, and they can cause warped effects to the people viewing them.
The end of the movie is gruesome – two more deaths, this time of main characters, both by the same art they lived and breathed. A third demises under mysterious circumstances, but she leaves Deases's art out in the open, available to the public.
No matter what you were expecting walking into Velvet Buzzsaw, the film will still surprise you. A mix of morbid, tense and captivating, this film is definitely not for the lighthearted. But if you're looking for uniqueness, look no further. Velvet Buzzsaw is a unique twist on the genre of haunted objects and it keeps you wondering what will happen.
About the Writer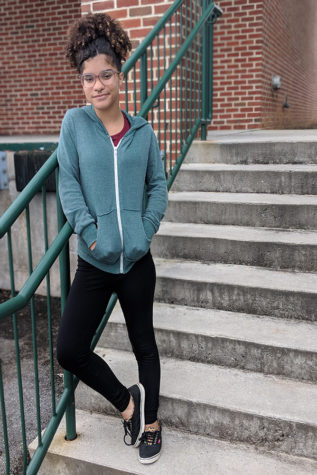 Summer Hollingsworth, Staff Writer
Summer is a 14 year old staff writer who loves listening to music, reading, learning new things, and writing. Even though she spends a lot of time immersed...