'Next Gen': futuristic friends and problems (Review)
WARNING: Spoilers Ahead
Next Gen is a futuristic and adventurous Netflix original film.  This unique film began streaming on Sept 7.
Next Gen takes place in a technologically advanced city called Grainland, where it chronicles the life of an adolescent named Mai Su.  Mai has had a troubling childhood, most notably when an argument between her father and mother leads to her father leaving, forever.
Consequently, Mai has a rocky relationship with her mother which leads to her having robots and other gadgets around the house to help fill her social void.
Mai's mother than forces her to go to a launch event for new robots called Gen 6 Q-bots, where Mai's resentment for robots and her surroundings finds herself in a room where she is not supposed to be. She meets a newly-made highly secret robot named, Project 7723. Mai leaves her backpack through a rush of activity and the robot tries to track her down and return the bag. Once he does,  they connect through their differences and become great friends.
Mai also has the temptation of using the robot to cure all injustices in the city by using his weapon.  Mai and the robot run into trouble whenever it turns out the CEO of Iq Robotics is evil and wants to take out Project 7723, because he was built to stop him and also all of humanity because he is an unbelievably advanced robot. In the end, the crazy CEO/robot is stopped but at a great cost for Project 7723 who loses all his memories of Mai in doing so.
The film has a fairy tale ending whenever Project 7723 is able to reboot his system and create new memories with Mai. However, a downfall to the movie was there are some pretty cheesy and recycled plot points that really show you that the film is a PG movie targeted towards kids.  However, overall Next Gen is a great family film with plot twists and amazing animation and cinematography.  
The standout performance has to have been John Krasinski as Project 7723, who was adorable, mature and charismatic throughout the film and had a great character arch.  Charlyne Yi also had a notable performance, as she carried a lot of responsibility as the protagonist and delivered upon it.  Jason Sudeikis was hilarious as the evil CEO, conversely to the character of Dr. Rice which was flat and not well thought out, just like Mai's mom.
All in all, this movie was a pleasant surprise, worth a second viewing. Looking for a fun and exciting movie to watch on Netflix? Check out Next Gen.
About the Contributor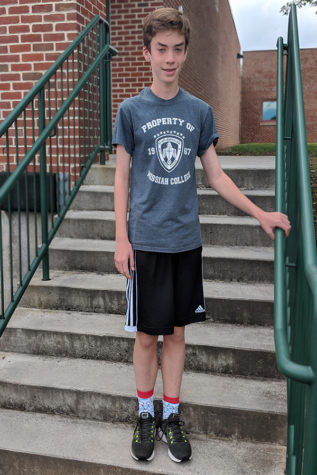 Michael Raphael, Staff writer
Michael Raphael is currently a freshman at Carlisle Area High School, and this is his first year on Periscope staff. He will write for various sections...