Countdown to Christmas: Movie Contest
Friday: Harry and Marv break into a house on Christmas Eve in which movie?
Put your name and your movie title guess in the comment section below for a chance to win a festive holiday treat jar!
Monday: Who likes a little spaghetti with his sugar?
Answer: Buddy the elf from the movie Elf
Elf
Initial release date: November 7th, 2003
Starring: Will Ferrell and Zooey Deschanel
Genre: holiday, comedy
Rating: PG
Rotten Tomatoes: 84%
Elf is the perfect holiday movie to watch with friends or family. It is about an orphan boy who finds his way with Santa to the North Pole and is raised by elves. Growing up he finds out that he isn't as suited for the elf lifestyle as he thought he was. Later he travels to New York City to find his biological father, but he doesn't really fit in. Watch the movie to find out what happens to Buddy on his journey.
Tuesday: Seeing is believing according to what movie?
Answer: The Polar Express
The Polar Express
Initial release date: October 30th, 2004
Starring: Tom Hanks and Chris Coppola
Genre: animation, family
Rating: G
Rotten Tomatoes: 55%
The Polar Express is about a young boy who is starting to doubt the existence of Santa Claus. A magical train destined to the North Pole takes him and a group of other children on a journey to meet Santa and restore their faith in Christmas. The Polar Express is a movie favorite that spreads Christmas spirit to everyone watching.
Wednesday: What Christmas story begins with Santa in the Macy's Thanksgiving Day parade?
Answer: Miracle on 34th street
Miracle on 34th street (1994)
Initial release date: November 18th, 1994
Starring: Richard Attenborough, Elizabeth Perkins
Genre: family, holiday
Rating: PG
Rotten Tomatoes: 96%
Although there is an older version, the newer remake still stays true to the original movie. Six year old Susan is starting to have her doubts about Santa Claus. Her mother told her the secret about Santa so she doesn't expect to receive the more important gifts on her Christmas wish list. That is until a special department store Santa who's convinced he's the real Santa comes along and restores her faith in Christmas.
Thursday: Cousin Eddie comes to visit what family during Christmas?
Answer: the Griswold family from the movie National Lampoon's Christmas Vacation
Christmas Vacation
Initial release date: December 1st, 1989
Starring: Chevy Chase, Beverly D'Angelo
Genre: comedy
Rating: PG-13
Rotten Tomatoes: 64%
No matter how optimistic Clark Griswold is, family vacations always go severely wrong. As the whole Griswold family comes to stay under Clark's roof for Christmas he tries desperately to stay sane. All Clark wants is a big old-fashioned family Christmas but despite all the careful planning, Christmas starts to go downhill with crazy squirrels, SWAT teams, burning Christmas trees, an overcooked turkey, and a visit from crazy cousin Eddie. This movie is guaranteed to leave the whole family laughing.
View Comments (97)
Want to help the Herd? Please consider supporting the Periscope program. Your donation will support the student journalists of CHS and allow us to purchase equipment, send students to workshops/camps, and cover our annual website hosting costs.
About the Contributors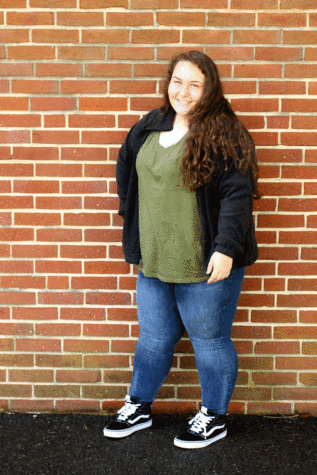 Releigh Norrell, Staff Writer
Releigh Norrell is currently a sophomore at Carlisle Area High School and this is her second year on staff. Releigh loves dogs and spending time with her...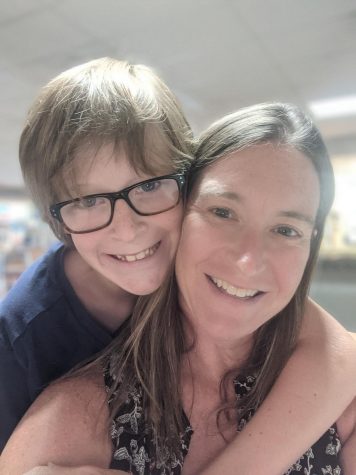 Kate Muir, Adviser
This is Mrs. Muir's 13th year advising Periscope and she loves it more every year! She's an avid reader, loves dogs and being outside, and enjoys baking...