Heroes in the Herd: Marra's battle of life vs. leukemia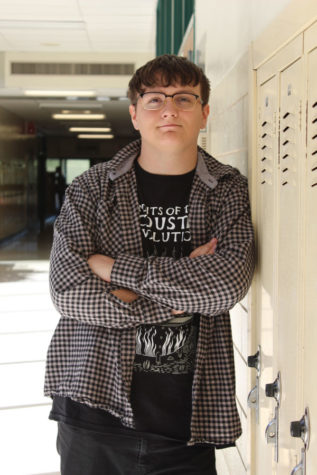 More stories from Ayb Graham
Many posters line the walls of CHS, including one titled "Pennies for Patients." Most people walk by the poster without a second glance, but a closer inspection of the poster reveals multiple hardships and battles against cancer, including one of our very own members of the Herd: Max Marra.
Marra, a freshman honors student who plays lacrosse, was diagnosed with Acute Lymphoblastic Leukemia (ALL), one of the most common childhood cancers, when he was seven years old.  ALL is a type of cancer that is found within blood and bone marrow, affecting the white blood cells.
This diagnosis changed Marra's life completely, affecting him both physically and mentally. Through it all, the Pennies for Patients program helped keep Marra's life on track.
"I personally love the Pennies for Patients organization and other groups like it. It helps raise awareness for the diseases and the kids going through it. The money people raise is also great. It helps out families and their kids," said Marra.
Pennies for Patients is a part of the Student Series run by the Leukemia & Lymphoma Society (LLS). The theme of the program is "Our Hero's," focusing on the slogan "Every Hero Needs a Squad." Its main focus is on getting schools involved with cancer support and research. It also helps promote STEM careers in young teens. 
Marra understands the struggles many have to endure. Leukemia affected him in many ways.
"Leukemia completely changed my life. It caused me to mature so much when I was little," said Marra. "It also physically changed me. I was constantly gaining and losing so much weight … The medicine I took had some side effects and they affected both my balance and ankles. It caused my ankles to have very poor flexibility and my balance wasn't great, but it has gotten better over time."
Marra was not the only one affected by his cancer. His family was also deeply troubled with the experience.
"Being told you have cancer is never easy," said Brenda Marra, Max's mother. "At seven years old, Max had to overcome this enormous obstacle in his life. Through all the difficult times, he never gave up and he never lost his positive attitude. Even on his sickest days, he wanted to help other people." 
Marra has some words for others going through the same thing.
"Live life at the moment and enjoy every day of it because you don't know when your next good day may be with cancer."