Colds in Carlisle: What's going around and how to avoid it
Hang on for a minute...we're trying to find some more stories you might like.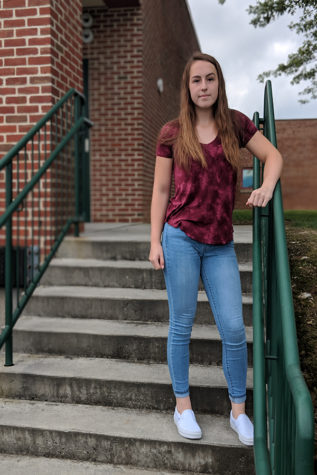 More stories from Kaitlyn Peck
Attention all readers! Carlisle has had an outbreak with common colds,  as well as sinus issues and a spread of infectious mononucleosis (known as mono).
"During summer kids are isolating themselves, but coming back to school you are sharing desks with kids, sharing supplies with other kids," said Kim Spangler, the Swartz building's nurse. "You are all touching the same doorknobs. When you go to the bathroom you are washing your hands in the same sink they might have just turned the same sink on and passed their germs onto that sink." 
Most students are less likely to come in contact with germs over the summer since they are not in a crowded school. Therefore students are recognizing that their immune systems have weakened. The big question is, what safety measures should you be taking as a student in a crowded school that is prone to spread illness?
When walking through the hallways, students should avoid coming in close contact with those who are showing symptoms of colds or mononucleosis, such as congestion, sniffling, sneezing, and coughing. Students should also use as much hand sanitizer as possible, according to Spangler.
"Anywhere you see hand sanitizer take advantage of it," she said.  Hand sanitizer rids a person of any germs they have come in contact with, which helps lower their chances of becoming sick.
Spangler also said that students should keep their hands clean, and not share any vectors of disease with other people.
"The best way to avoid illness is to wash your hands. Do not share cups, do not share straws, and if you're an athlete do not share water bottles, because it will spread germs like crazy. Hand washing and not sharing are key to avoiding illnesses," said Spangler.
Students should be cautious and evade situations where they could be sharing drinks with others, where you could pass many germs and bacteria that could potentially invade their immune systems. If you have a friend that displays symptoms of a contagious sickness you should suggest them to stay home and rest, so they can become healthier and lessen their chances of passing it on to others.
According to Spangler, students should drink lots of water to stay healthy.
"The biggest thing is to hydrate, remember you need so much more fluid when you are sick. If you don't hydrate you're not helping yourself at all," said Spangler. She suggested students bring their own bottles of water, however, rather than using the water fountains throughout the school.
"Be careful with water fountains, because those direct germs need to be avoided in coming in contact with your face," Spangler said.
Students should also make sure they are filling their bodies with nutritious foods, such as vegetables, fruits (citrus helps), and protein, and should get at least 8 hours of sleep at night, so the body can fight any infectious viruses.
Spangler said that some students get so sick that they need to take medicine, and that there are special procedures for doing so.
"If you have a cold, take cold medicine before coming to school and most medicines last 4-6 hours, but if you do need it at school bring it in with a note from your parent and we can keep it here for you. That is only if you are not running a fever that you should attend school," she said.
She also warned students against coming to school if they felt sick.
"If your body is not feeling up to it, though, don't push yourself, because it will take you a longer time to heal and become better, since you are overworking your immune system," said Spangler.
Students should allow their bodies to rest and fight any bacteria that is going through them.  However, this isn't always easy for them to do.
"Students avoid missing school because they do not want to skip school and have to make up all the work they missed," said CHS sophomore Kyrstin Kauffman. 
Many students have anxiety when it comes to staying home even though they are sick. They tend to be weary due to an overwhelming workload they missed.  
Although, if a student is concerned with the workload, teachers are normally lenient and understanding when it comes to being sick. Students should send in an email to a teacher asking for missed work, if they feel up to it, which could help to soothe worries about work.
Delia Roper, a word history teacher at CHS, said, "I normally give my students two or three days to make up any missed work when they are absent."
Avoid the sickness blues, and become aware of your surroundings. Take the right precautions, so you don't regret it later on.  

About the Writer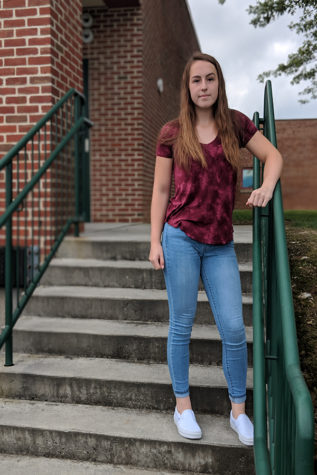 Kaitlyn Peck, Staff Writer
Kaitlyn Peck is enrolled in Carlisle High School as a sophomore. This is the start of her journey through periscope with it being her first year. Kaitlyn...