High school sports can be stressful. After a long day of school, student athletes have an additional couple of hours of practice, which are geared towards full activity, just to head home, go to sleep, and do it all again. Some sports teams are known for toxic behavior, and some barely have any goals whatsoever. Fortunately, the CHS Field Hockey team does things a bit differently. 
As stated by senior and varsity team captain, Ava Nealy, her favorite part about field hockey practice is how it feels like a break after school. "After a school day, you just get to come here with your friends and like, hang out and have a good time."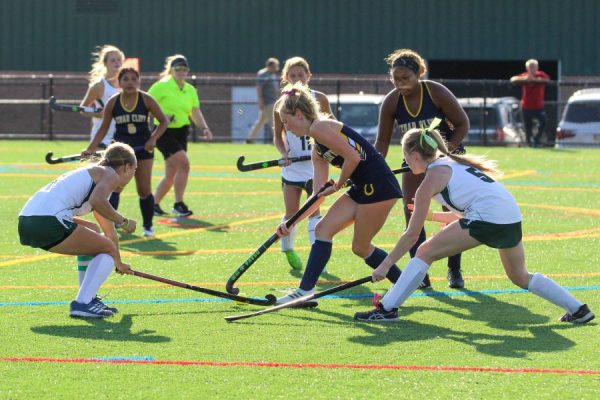 Head coach Jen Clements set the standard by sharing how she thinks the season is going so far. She revealed she was not sure how the season was going to start, considering a lot of seniors graduated last year, and that the current starting lineup has nine new varsity players.
"From that perspective, I think that we're doing really well. I think one of the things that we do well together is that we play as a unit." Clements goes on to say that the field hockey team does not rely on one 'star' player, which has led to their current success. 
Junior Varsity team captain and freshman, Isla Heckman appreciates the sense of community the team has built off of teamwork. "We're such a young group that we're improving on what we already have and continuing to get better and working for other people." 
Clements also shared some of the goals she is hoping that the team can accomplish this season. She believes that while the team wants to win games, it is important for the players to focus on their individual goals as well. She explained that it could be developmental goals, like how they can all improve as a team. 
"That was the exciting part of our Cumberland Valley game. I put a freshman on the field, and she was able to score in that game. So, I think that those are the moments that you have to measure your season on, not just wins and losses." 
Varsity team captain, junior Mo Gerber, focused on herself mentally during the offseason. Most players typically focus on how they can get better physically, which is why Gerber's goals are so unique. "I just talked to a coach about how I'm mentally, because I'm one of the leaders. I want to help this team to be the best even as we are rebuilding."  
Coach Jen Clements remarked on how rewarding being a coach is. "I know all of them really well and I just love being around them. They're fun, they're smart, they're hilarious, they have great energy, and they take care of each other."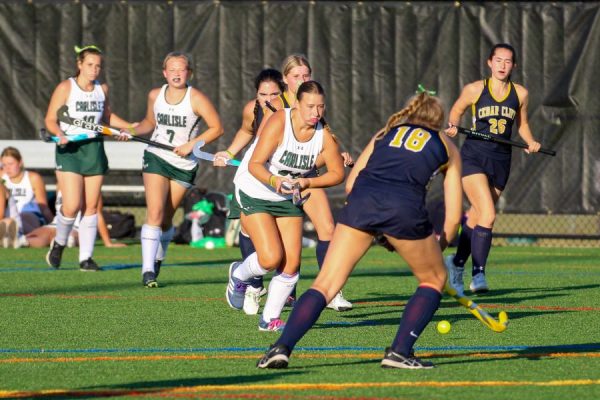 Clements explains her transition from college coaching to high school coaching, and how she wanted it to be a good environment. "When I decided to coach the high school, I wanted to make it a good environment. I didn't want people being screamed at constantly. I just wanted to have a good environment where we could build people up and not drag people down. And that's really kind of my focus." 
The team's positive environment shines on the field as they display teamwork, effort, and motivation to reach their goals. With a current record of 5-6, the season still looks very promising. 
Make sure to attend their next home game against Cumberland Valley on September 28th, at 4 p.m. for teacher appreciation.