Taking down boundaries: Coldren pins down Carlisle's first girls state wrestling medal (Q&A)
Carlisle's inaugural season of girls club wrestling has concluded with success. CHS junior Katelyn Coldren finished sixth in the state, bringing the Thundering Herd home their first girls state medal ever. What's even more impressive is Coldren is in her first year in the sport, taking advantage of a new adventure with new opportunities, a chance to be a part of something bigger than yourself, and setting an example for the possible future of girls wrestling at CASD.
Q1.What does it mean to you to not only reach a goal but to be the first girl state place winner in school history?
It's an honor to have the opportunity because of my coaches and everyone who organizes the events around the state, and I'm grateful to set an example for future girl wrestlers.
Q2.What has been your favorite part about your wrestling journey so far?
My favorite part of my journey is seeing my coaches' satisfaction after winning because they take so much time out of their lives to deal with us and to just know it wasn't a waste of time.
Q3.Who is someone that you look up to in the sport?
I look up to Sarah Hildabrant because not only is she an amazing wrestler but she is an amazing person. She shares her love for the sport by showing other girls her passion and love by coaching other girls.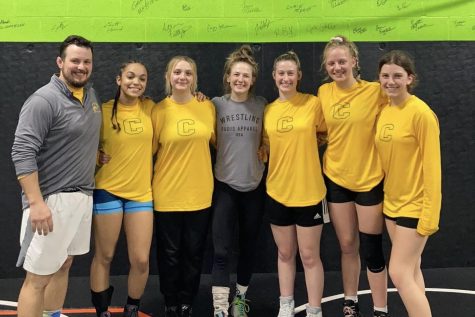 Q4.How do you strive to be a role model for the next generation of Carlisle girls wrestling?
I am going to keep working hard and push other girls to do the same.
Q5.What else do you plan to do to get girls wrestling sanctioned as a sport at CASD?
I'm going to spread the word about girls wrestling and how well we are doing for being a first-year program to get more girls to come out, as well as to push the athletic directors to see how girls wrestling is in the future.
Leave a Comment
Want to help the Herd? Please consider supporting the Periscope program. Your donation will support the student journalists of CHS and allow us to purchase equipment, send students to workshops/camps, and cover our annual website hosting costs.
About the Contributor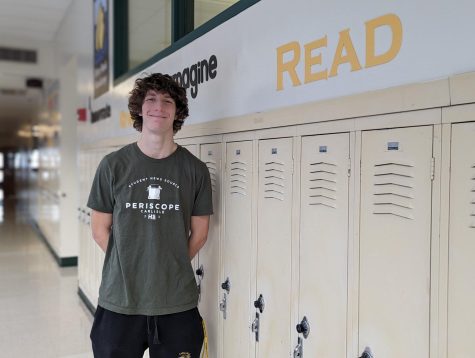 Jarrett Wilson, Editor-in-chief
Jarrett is a senior at Carlisle High School. He enjoys being very active outside of school, he plays three sports for the Herd and is a member of senior...