In the Shadows: Highlighting student athletes in obscure sports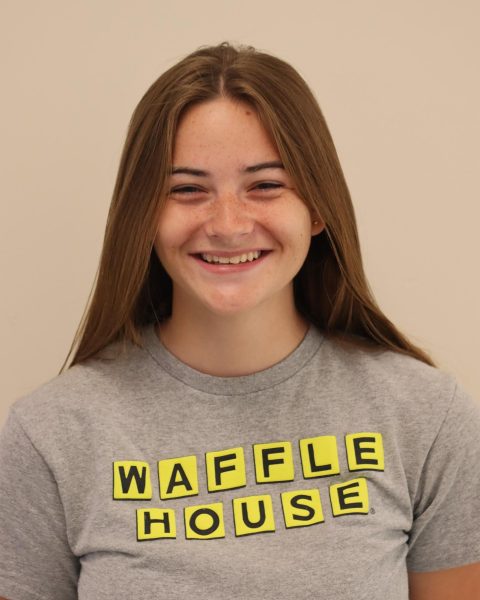 More stories from Hannah Stoner
A large part of most high schools is the athletic programs that they offer. For Carlisle and a majority of other schools, the football and basketball teams are the games that tend to draw the biggest crowds and the most attention in the media. Although these sports are more of a fan favorite, what about the sports that CHS doesn't offer? 
For example, sophomore Brad Peters is a competitive bowler who has been bowling for eight years. He chose to do it competitively because he started going every Sunday for fun with his father. One of his favorite moments from bowling was when he made the state tournament, allowing himself to interact with bowlers from all around the state. 
"I think a bowling team/club for the school would be very beneficial for our school because we don't have many sports teams that aren't considered very physically demanding," said Peters. "I think it would allow more people to participate in school activities without the physical toll other sports can take on your body and energy."
Having clubs or teams for these sports would not only be beneficial to the athletes that already participate in them, but they would also open new opportunities to interested students. Introducing new sports teams would allow participants to learn and try new things. 
"I learned that you can't rely on other people to do everything for you," Peters said. "For example, you can't allow yourself to bowl poorly because you think someone else's score will make up for it."
Senior Graham Lively is another individual at CHS who participates in competitive sports that the school has no teams or clubs for. Lively is a competitive figure skater and has also more recently picked up fencing. 
"For figure skating, there is a whole motto about how when you fall you have to get back up," Lively said. "You have to get past the fear of injuring yourself." 
Lively said his coach described fencing as "playing chess at 100 miles per hour." 
Lively himself described fencing as "a turn-based game. There is a tempo to it; it is kind of like music." 
There have been a few sports that Carlisle has offered in the past through clubs, but unfortunately no longer offers those activities. In the early 1960s and 70s, there was a gymnastics club. CHS used to have an ice hockey club that was done away with after its 2014 season. 
That's too bad for freshman Peyton Mitchell, who plays ice hockey for the Capital City Vipers, based in Harrisburg. He also plays on a team with athletes from other schools including Mechanicsburg, Trinity, and Northern. 
Mitchell said, "I have a couple of favorite moments and one was playing at Penn State's ice hockey rink. Another is playing people from all over North Carolina to Massachusetts."  
In comparison to nearby schools, CHS's athletic department lacks a few particular sports. For example, both Cumberland Valley and Mechanicsburg have water polo teams that play in the fall. CV also has a synchronized swimming program/club that performs a show every spring. 
Part of the problem with these water-based sports is that Carlisle does not have their own swimming pool. The swim team has to use the pool facility at Dickinson for practice and occasionally uses the YMCA pool for practices throughout the week. 
Sports, for the athletes, can act as an escape from stress. Even those athletes that participate in the more obscure sports deserve recognition for their hard work and dedication to the sports that act as their escape.
View Comments (3)
Want to help the Herd? Please consider supporting the Periscope program. Your donation will support the student journalists of CHS and allow us to purchase equipment, send students to workshops/camps, and cover our annual website hosting costs.
About the Contributor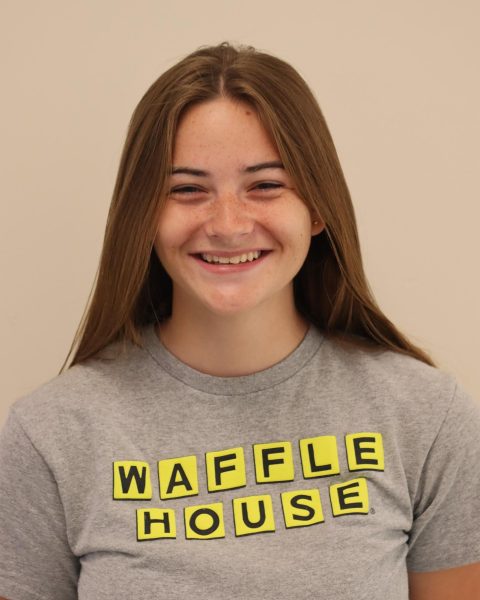 Hannah Stoner, Editor-in-Chief
Hannah Stoner is a senior at Carlisle High School. She is excited and proud to be returning to the Periscope staff for her fourth year as journalism has...