Imitating involvement: Sports fans seek alternative activities amidst pandemic (Editorial)
Sports fans are notorious for being passionate about their favorite teams and players, and this year has been no exception. In fact, this year showed us how far sports fans will go to be involved with their respective sports, even just a little bit. 
How have you stayed involved with sports during the pandemic?
Sorry, there was an error loading this poll.
Throughout the pandemic, sports fans have had to seek out other ways to feel involved in the world of sports because their usual level of interaction was limited or eliminated altogether, depending on the league. I think that this change in interaction has led to an increased popularity in sports betting and the sports card industry and added value to the playing of fantasy sports. 
Sports Betting
Sports betting has become a major part of sports seasons as more than $20 billion has been legally bet with U.S. sportsbooks since the Supreme Court struck down the Professional and Amateur Sports Protection Act of 1992 on May 14, 2018.
This staggering number only represents a small percentage of bets made; according to Forbes magazine, "the size of the illegal market has been estimated to be between $50 billion and $200 billion in aggregate bets placed, according to estimates made by such groups as the American Gaming Association, Eilers & Krejcik Gaming, and H2 Gambling Capital." 
The company making the most profit from legal betting is Draft Kings. Their shares went from $11.30 a share to $36.32 a share with a net worth of 1.5 billion dollars, making it the leading place to bet on sports (assuming you are old enough to do so).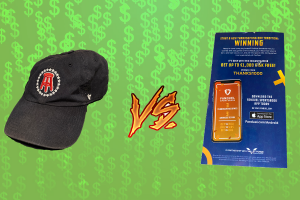 The thing that stands out to me the most about the explosion of sports betting has been Barstool Sports founder Dave Portnoy selling 36% of his 450 million dollar company to Penn National Gaming, a nationwide gambling company, in turn creating Barstool Sportsbook. While this company sale happened pre-pandemic, it's the situations surrounding coronavirus that have led Barstool Sportsbook to rake in $11M in its opening weekend, showing that the gambling business is where all the money is at right now in the sports world. 
Sports Cards
This is the sports activity that is near and dear to my heart. When I was a little kid, I would look for different packs of baseball cards to get to add to my collection. I was obsessed with sports cards and it makes me truly happy to see that the business is right where it should be, in great financial shape.
I loved it for the fact I had cards of all of my favorite Orioles and others to trade for my favorite players; now the only thing people are trading them for: cold hard cash. 
Just to put this in perspective, a box of first off-the-line 2020 Panini PRIZM NFL Trading Cards with 144 cards is currently selling on their website for $2,000 and goes live in three days. 
Carlisle alumni Bridger Washington who runs his own sports card business said, "Sports Cards are for the long term investor but also for the gambler. Because every time you take a chance on buying a certain player's card, you're hoping that player pans out to be a Hall of Famer." 
One thing is for certain: this rejuvenated hobby part of many sports fans' past is not going anywhere anytime soon.
Fantasy Sports
Fantasy sports have been a mainstay in every league since their early conception in 1962 by Wilfred "Bill" Winkenbach, a limited partner of the NFL team the Oakland Raiders (now Las Vegas Raiders), where he created a rule book that has since evolved into our current conception of fantasy football.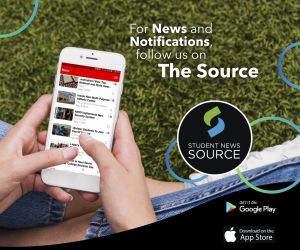 Fantasy sports has had the least amount of success out of the three activities mentioned in this article, but that doesn't keep it from being an 18.6 billion dollar market that hauled in 2.91 billion dollars in 2019. 2020, on the other hand, has seen a decrease in revenue which is not surprising as the sports seasons are not ideal or guaranteed in the current climate.
But the ability to be the head coach of your favorite sport's dream team with your favorite players continues to keep fans involved and connected with the sports while also allowing them to interact with family and friends that share the same interests and may not be able to get together to enjoy them. 
Conclusion
In my opinion, these activities have allowed fans to completely level up their sports experience. I, for one, love doing fantasy leagues and enjoying the slight bit of gambling that it takes to collect trading cards. Things like betting, fantasy sports, and trading cards are fundamentals of the sports world and I believe they are necessary from here on out for fans so they stay up to date with their favorite leagues, teams, and players–especially during this year, for nothing is guaranteed to be played and everything has the possibility of being canceled.
Everything except the love of the game.
Disclaimer: Articles designated as "Editorial" represent the views and opinions of the author, not the 2020-2021 Periscope staff, CHS/CASD administration, or the CHS student body.
Leave a Comment
Want to help the Herd? Please consider supporting the Periscope program. Your donation will support the student journalists of CHS and allow us to purchase equipment, send students to workshops/camps, and cover our annual website hosting costs.
About the Contributor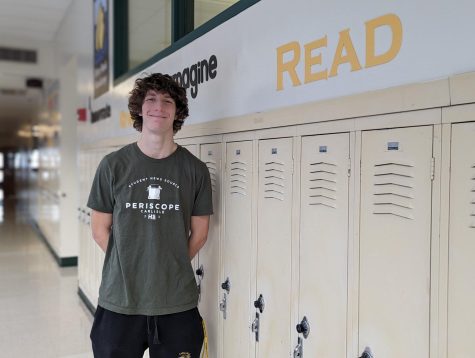 Jarrett Wilson, Editor-in-chief
Jarrett is a senior at Carlisle High School. He enjoys being very active outside of school, he plays three sports for the Herd and is a member of senior...