October Athlete of the Month: Alyssa Myers
Alyssa Myers is currently a sophomore at CHS, in her first year of varsity for the Herd; she is a striker for the girls soccer team. Myers played a pivotal role in the girls soccer team's biggest win of the year, scoring both goals in the 2-0 win over the nationally-ranked Cumberland Valley Eagles; this win ended a 12-year losing streak against the Eagles.
Q1: What has been the highlight of your high school career so far?
A1: Definitely playing soccer for a team that loves the game and making varsity.
Q2: What are your feelings towards Cumberland Valley?
A2:: On the field, I want to beat their butts and dislike them, but off of the field I'm friends with some of their players.
Q3: Coming off of the bench for a rivalry game, how did that motivate you when you got into the game?
A3: Well I sat on the bench for most of the first half so I really wanted to go in the game. And while sitting on the bench, I kept thinking bout how great it would feel to score against CV. [C]oming in the game substituting a senior made me want to score even more. I was just really excited to play.
Q4: What do you think makes the girls soccer team so special this year.
A4: Everybody always wants to get out on the field and play. We are willing to be coached, and we all want to win and only win.
Q5: What are your goals for the rest of your high school career?
A5: I want to be a varsity starter for the next two years, and come into next season with a 6:30 mile.
About the Writer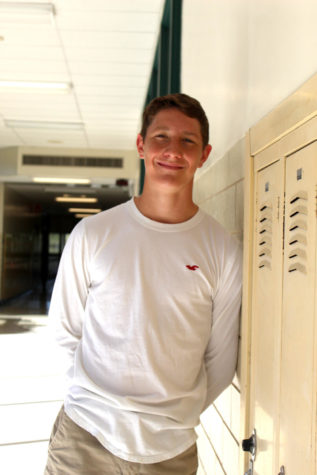 Jarrett Wilson, Staff writer
Jarrett is a Junior at Carlisle High School. He enjoys being very active outside of school, he plays three sports for the herd and is a member of Junior...