Tumbling into a new season: cheerleading to hold tryouts
Hang on for a minute...we're trying to find some more stories you might like.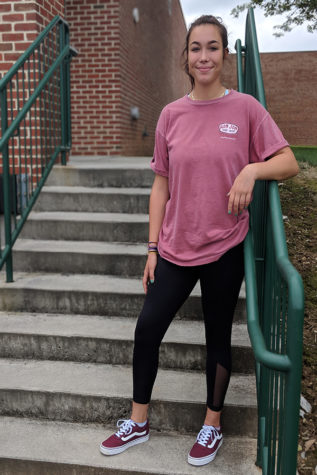 More stories from Karolena Santiago
The 2019-2020 school year will have a fresh cheer team ready to flip through the new season.
Tryouts for the CHS Cheer team will be held starting today, Mon Mar 25-Fri Mar 29. The pressure is on as the expectations have been raised for this upcoming cheer season in order to make the cheer team more challenging for the girls.
Head coach Leigh Hamilton is going to take this season very seriously.  Hamilton plans on taking the team to stunt clinics and making the team stronger by progressing their skills and increasing team chemistry.
"We will have three seasons, fall, winter, and competition," Hamilton said. "This year we are making it a priority to make it to districts.  Doing a lot of preparation during the summer is key, like going to clinics and team workouts, this will make us stronger as a whole."  
Overall, this upcoming season's tone is much more serious. Some cheerleaders, returners, and newcomers are nervous to try out.  They fear the high expectations and competition this upcoming season will bring.  
The girls have been getting ready for tryouts with open gyms and getting physically in shape for the season.  Something the whole team is looking forward to is the competitions where they compete through dances and different stunts. 
"I'm excited to try out but also nervous because there are more requirements than last year," said Meadow Strine, a returning sophomore.  "I look forward to getting to know my team and practicing for the competitions." 
The cheerleaders feel that the pressure is on and try to prepare for the upcoming season.  It is safe to say that the structure of the team is changing in aspects of their priorities of performance and team bonding.  
The coaches will be the same as last year, the team will still be the same; the bar has just been set higher.  
Jenna Trolinger, an experienced returning junior, is excited for the season.
"I think this year our team will be better," said Trolinger. "I am excited about meeting the new girls as well and practicing for competitions." 

About the Writer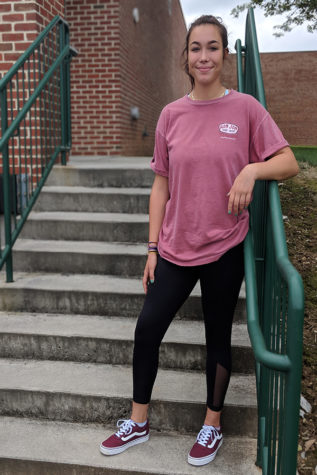 Karolena Santiago, Photographer
Karolena Santiago is currently a freshman at Carlisle Area High School.  Karolena is a sports manager for football. In her free time, she enjoys taking...