Wishes come true: Eleven student-athletes sign with future schools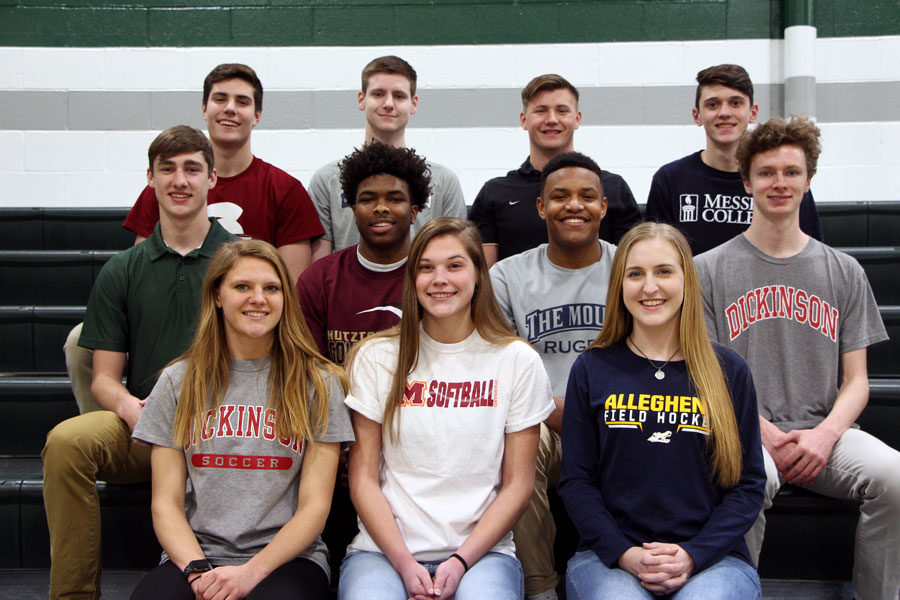 11 seniors took a step closer to achieving their dreams of participating in collegiate-level athletics today, Feb 7, when they signed their official letters of intent during National Signing Day.
This group is one of the largest to sign during the winter signing day in several years.  Some of them will be staying as close as Dickinson College down the street and Messiah College in nearby Mechanicsburg; others will be traveling as far away as Ypsilanti, Michigan to attend Eastern Michigan University.
We asked the student-athletes to share their thoughts on their high school career, making this decision, and playing at the collegiate level. 
What was the highlight of your high school athletic career? 
"Going to DC and playing the #1 high school team in the nation."-Matthew Carrion, rugby (Mount St. Mary's University)
"Hitting a 49-yard field goal to beat the school record on senior night."-Caleb Richwine, football (Eastern Michigan University)
"Placing second in the Penn Manor tournament was an amazing team accomplishment." – Sam Candland, volleyball (Southern Virginia University)
What made you pick the school where you are signing?
"I loved the atmosphere and excitement of the coaches that were recruiting me.  Also, they are a winning program on the rise and provide great academics."-Kurtis Ravenel, football (Kutztown University)
"The program ad coaches have been highly successful.  I really like my teammates [and] the campus is beautiful."-Trevor Hamilton, basketball (Lebanon Valley College)
"Great football, great atmosphere.  [It] will make me a better person to go there."-Grady Chapman, football (West Point/USMA Army)
What are you most looking forward to, in regards to playing your sport at the collegiate level?
"I'll be on the first field hockey team at Alleghany and one of the first field hockey/lacrosse dual athletes."-Becca Winton, field hockey/lacrosse (Alleghany College)
"I'm just looking forward to run[ning]. I'm excited to be able to continue my track career in college."-Cole Boback, track and field (Dickinson College)
"Learning more about the sport and meeting my new team."-Collin Diehl, volleyball (Messiah College)
"I'm really excited to play and be a part of such a strong program.  The culture of the team is one of a kind and I loved every visit I went on there."-Meg Tate, soccer and track and field (Dickinson College)
About the Contributor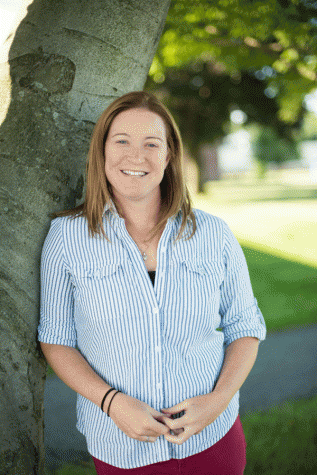 Kate Muir, Adviser
This is Mrs. Muir's 10th year advising Periscope and she loves it more every year!