Time for turf? CHS considers getting a new field for athletics
Hang on for a minute...we're trying to find some more stories you might like.
Soccer, lacrosse, and field hockey are three sports vital to the athletic life of CHS, with more than 135 students involved in the sports combined.  These sports share grass playing fields, a rarity nowadays for high schools in the region.
"Only 7 out of 31 schools [in the Mid-Penn conference] still play on grass fields," said George Null, CASD athletic director.
In recent months, the CASD school board paid ELA Group Inc., a consulting company based in Lancaster, $19,000 for their services. 
Regarding the hiring of this consulting company, Null said,  "[Their job is to] come in and do an analysis of our fields and our facilities and bring a report back to us with their recommendations for what they feel would be in the best interest of the district in terms of facilities.  In that report we did ask them where the best location they thought would be for two turf fields."
For sports that benefit from turf fields, mainly soccer, lacrosse, and field hockey, the game is different and much faster.   
"The speed of play is so different– the play of the ball plus speed of the players," said Null. "[Turf fields] give flexibility too.  And there are financial savings as well. With mud and bringing mud into the locker room, there's custodial costs, cleanup, and your laundry.  The same thing for the band–you may have mud on your uniform and that has to get laundered. So there are definitely advantages. With turf, you may get a couple of those pellets on your leg, but you wipe them off and you're good to go."
All of these advantages are well known to student-athletes.  Charlize Lopez, senior at CHS and varsity starter on the field hockey team, recognizes the downsides of playing on a grass field.  
"Because we practice on grass so much and because we can't always get access to turf, when we do go on turf fields we have to adjust," Lopez said.  "Not that we don't adjust on turf, it takes us a little longer. [I think that] it would be more beneficial [to the team/program] if we did have turf.  It would help us to get into those turf games more easily."
The athletic budget for the 2018-19 school year is $120,000, with $74,000 remaining this year for maintenance, athletic repairs, etc.
Tom Horton, director of facilities for the CASD said, "Location would be a driving factor of final cost [of a turf field]. A budget number would be $1,000,000."
Following that logic, to buy a turf field would use more than eight years of the school's athletic budget.
"Yes, of course [I wish CHS had a turf field] for the girls coming up," Lopez said.  "I really wish they had the ability to play on turf at home, it really does help when we are on turf, and I think that it would benefit a lot of other sports as well."
Despite all of the talk, Null realizes that there are other uses for the money.  
"That doesn't mean that we're going to get [a turf field]," Null said. "You keep going back and you have [to] look at the price and you have to look at the big picture. I mean turf field is $800,000 to $1,000,000 so I mean I'm a realist […] you can get a lot of teachers for that amount of money. […] I don't want to put the kids' education on the back burner for sports facility that would obviously make a difference."
A turf field at CHS would completely change the sports life of Carlisle and allow our student athletes to spend less time transitioning prior to away games on turf.  But is it worth the extreme financial cost?
Share your thoughts in the comments below.

About the Writer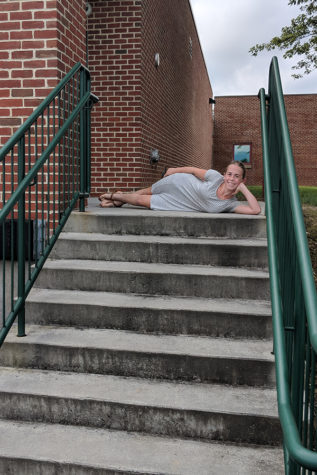 Ellie Knapp, Staff Writer
Ellie Knapp is currently a freshman at Carlisle Area High School and this is her first year on Periscope as a staff writer.  Ellie is on the JV field...