Overwatch League posing a threat to modern sports
[analytics-counter]
In the age of competitive video games, the definition of sport is being challenged. In a professional gaming world where players participate in tournaments, one game sought to change that, and bring eSports as close as it has ever been to traditional sports. 
Overwatch, a highly popular video game, is a class-based team shooter, which was released in May of 2016 and has experienced critical success with 102 "game of the year" awards from various professional reviewers. It only made sense that Overwatch would become a prominent part of the world of eSports, but nobody would have guessed that the inaugural season of the Overwatch League (OWL) would change the way the world views professional gaming.
After the season came to a close in the beginning of August, players and coaches returned home. Now Overwatch lovers are finally able to ask what went well, what didn't, and what is the league's place in the future of eSports.
The Overwatch League was filled with triumphs. It took place during December's pre-season when fans realized OWL would be worth watching. The rush of adrenaline that drives many players to return to the game every year was heightened when being played by professionals. Because of this OWL had something special that many physical sports do not: a personal connection to every fan watching.
Not only do the fans enjoy the game, they play it too. Every game provokes viewers to ask why a character was picked, or why a strategy was used; the same questions that are asked in fan's personal games.
On top of that, players such as Choi "Hotba" Hong-Joon and Brandon "Seagull" Larned already had a large following on the popular game streaming app Twitch. These streamers, along with many other, brought with them thousands of fans, adding to the commercial success to OWL.
Aside from commercial success, OWL is a prime example of how the game should be played. The stakes are always raised when money is on the line. Players such as Carpe, Profit, and Jjonak have raised the bar in competitive game mode by setting examples of high-level Overwatch play. Before championships, Jjonak was crowned MVP of season one for his outstanding gameplay on the character Zenyatta. Fans are able to watch Jjonak play, and maybe get some ideas on how to improve their gameplay.
Blizzard, the publisher of the game, is also keeping a very close eye on the league. The developers are constantly watching the way teams play and which characters are too strong or too weak. In general, games with professional circuits are more polished because the developers are able to watch their game being played the way it was meant. If the game is broken, the professionals will be the ones to find the issue.
Of course, the season was not without its flaws. It was March when star player Felix "XQC" Lengyel was released from Dallas Fuel for offensive remarks made to other teammates and casters. XQC has a history of warnings and suspensions in and out of the professional scene and was almost prohibited from playing in the Overwatch World Cup.
In a released statement posted on the Dallas Fuel webpage, coach Mike Rufail said, "There are few players out there who have achieved as much success in a short time as Félix has in competitive Overwatch. Ultimately, it was in the best interest of our organization and Félix to part ways before the expiration of his contract"
These issues and many others sparked the debate behind censorship in OWL. Players were fined thousands of dollars for making racist and homophobic remarks in their personal lives. The controversy began when Blizzard began to crack down on Overwatch streaming rules, specifically what words and pictures were not okay to post in chat. Forbidden words included "Trap" and "Hack," words which many players dubbed important to the game.
The future of OWL looks bright. Months before season two begins, eight teams have already been added to the roster, ranging from China to Canada. Now with 20 teams confirmed for season two, fans can expect greater competition and are more likely to see their favorite players make the cut. 
View Comments (1)
Want to help the Herd? Please consider supporting the Periscope program. Your donation will support the student journalists of CHS and allow us to purchase equipment, send students to workshops/camps, and cover our annual website hosting costs.
About the Writer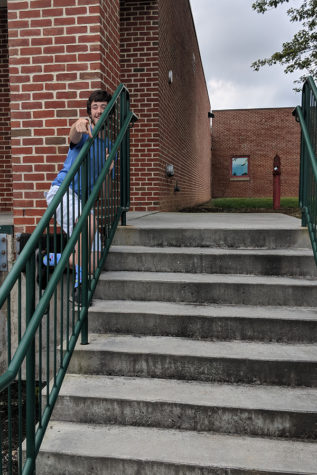 Cameron Fritz, Publications Manager
Cameron Fritz is a senior at Carlisle High School. This is his second year on the Periscope staff and he holds the title of Publications Manager. Cameron's...