Running into the future: Wisner and Kole sign with colleges
Carlisle High School hosted a fall National Signing Day ceremony today, Nov 12, at 3pm in the Gene Evans gymnasium of Carlisle High School. 
The two students that signed today are
Matt Wisner (Cross Country and Track)—Duke University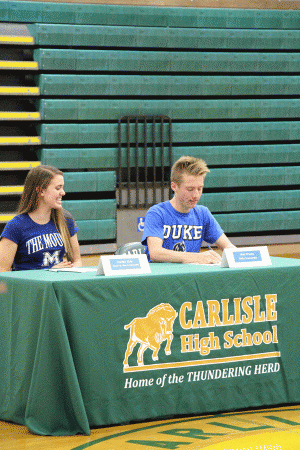 Maddie Kole (Cross Country and Track)—Mount St. Mary's.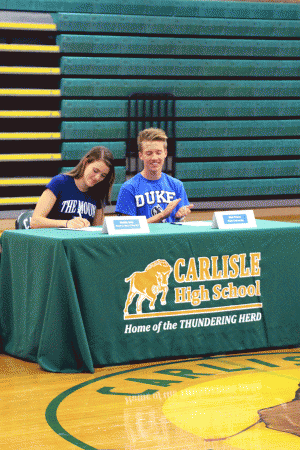 Please congratulate them on their achievements!