Comfort and composition: Adolescent expression through poetry (Editorial)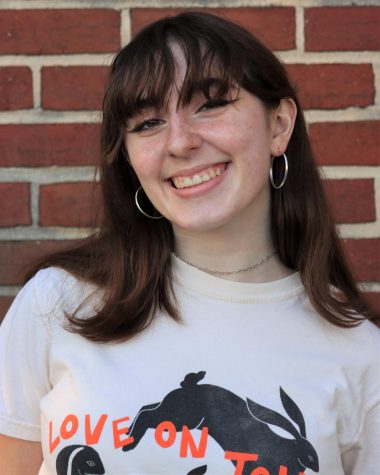 More stories from Jenna Coller
Literature has always been a crucial aspect of human expression. Especially during 2020, when most of the world was locked inside their homes, escapism became the only way of staying sane and poetry provided this. In turn, the contemporary adolescent experience has been reformed into that of quills and ink, angsty novels, and lovelorn poetry.  
Social media has provided a great platform for the current resurgence of poetry, mainly through different "aesthetics." Merriam Webster defines 'aesthetics' as "a particular theory or conception of beauty or art." Consequently, short and cathartic literary structures have once again seen the love of young minds for their beauty and respectability.
For instance, Sylvia Plath is a major figurehead in the 'Coquette' aesthetic because of her melancholic compositions. Moreover, these aesthetics often involve a romanticization of academia that is reflected in the associated literature, such as the works of Rupi Kaur and Emily Dickinson. The internet has harbored a community of young poets, sharing their voices and connecting with each other in ways they could not before. 
Poetry in itself is so malleable and can be taken in so many directions that it is no wonder that those looking for an outlet have attached themselves to it. In our most recent edition of Herd in the Halls, we asked winners of the Scholastic Arts & Writing Competition in the category of poetry, why poetry is important to them.
Senior Lola Gehman said, "I like poetry because it's short and accessible. It's a quick way to express your thoughts, and hear thoughts from someone else." 
Personally, poetry has been one of the only ways I have been able to express myself in a way that is tangible and something to be proud of. I adore lyricists such as Louis Tomlinson, Lana Del Rey, Taylor Swift, and Jesse Rutherford, and as someone who possesses little to no musical talent, writing poetry is the next best thing. For me and many others, the rhyme, rhythm, and syntax of poetry have become a captivating puzzle to solve. Determining which imagery works best for an idea or emotion that one is trying to portray or what pentameter to utilize is an entertaining activity to distract oneself from the troubles of daily life. 
Some of my favorite poets are Matthew Dickman, Sylvia Plath, and those around me. More often than not, poetry has not only been a way I can connect to myself but a way to connect to my peers. My best friends and I enjoy quickly writing a short poem about whatever is on our minds so that we can send it to each other in an attempt to better understand one another. Furthermore, in this digital age, I can not only connect with my local friends but also with the writings of those across time zones.
Online writings are incredible but most cannot compare to the charm of traditionally published works. A few poems that have touched me, described something I could not, or were simply entertaining are "Mad Girl's Love Song" by Sylvia Plath, "Byron Loves Me" by Matthew Dickman, and "It's the Little Towns I Like" by Thomas Lux. These pieces have provided inspiration and enjoyment for me but for many others, they could be mediocre, boring, or plain awful. That is the versatility of poetry. 
Literature has always been a showcase for ideas and emotions that cannot be expressed three-dimensionally and generation Z has grasped onto this concept and taken it beyond its initial margins due to the unparalleled events of the past 2 years. Poetry is and will continue to be an outlet for the indescribable and misunderstood for generations to come. 
Disclaimer: Articles designated as "Editorial" represent the views and opinions of the author, not the 2021-2022 Periscope staff, CHS/CASD administration, or the CHS student body.
View Comments (3)
Want to help the Herd? Please consider supporting the Periscope program. Your donation will support the student journalists of CHS and allow us to purchase equipment, send students to workshops/camps, and cover our annual website hosting costs.
About the Contributor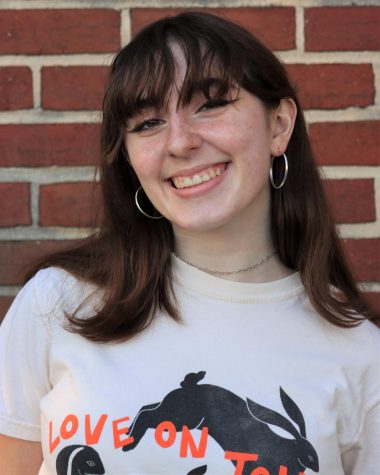 Jenna Coller, Editor-in-Chief
Jenna is a Junior at CHS and this is her second year on Staff. She loves reading and her favorite book is The Invisible Life of Addie Larue by V.E. Schwab....