Once upon a time: how the Scholastic competition inspires young writers (Editorial)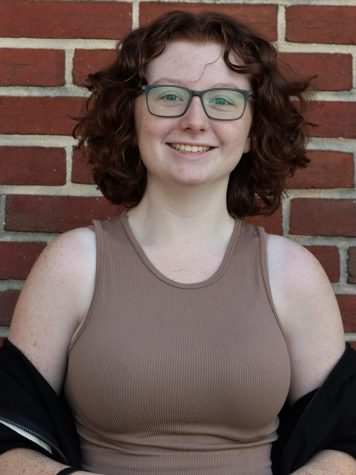 More stories from Ryleigh Underwood
The Scholastic Writing Competition is a well-known competition in the Carlisle Area School District. Maybe your English teacher made you and your classmates participate that one time in middle school, or you simply decided to submit a piece of your writing for the fun of it. Whatever the case may be, the organizers of the event had to get a little more creative this year about how they would be announcing submissions. I was excited, as well as incredibly nervous because I wanted to submit something that I was genuinely proud of.
Last year, my English teacher made our class submit our summer writing projects for this competition. I was extremely hesitant about the process and figured my essay about gun control would win nothing, maybe an honorable mention at best. I was disappointed in how it turned out and remain adamant that it wasn't my best writing piece ever. However, when I walked into the classroom a few months later, my teacher had the award winners on the front board; I searched for mine and to my surprise there it was, on the bottom of the list, with the words "Silver Key Winner" right beside it. 
I, along with the other silver and gold key winners, was invited to attend an award ceremony at the State Museum in downtown Harrisburg, Pennsylvania. My whole family was invited and the event took place in February of 2020- just one month before the nationwide shutdowns were put in place for COVID-19. I got to cross the stage behind another silver key winner and shake a man's hand as I received my certificate and the small plastic package that held the small silver key-shaped pin. I returned to my seat absolutely buzzing.
However, this year was a completely different story.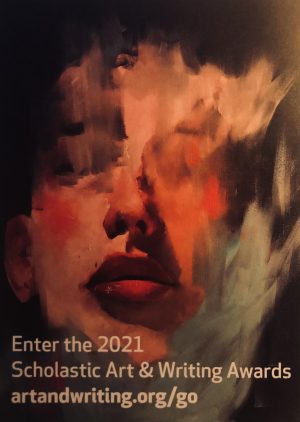 This year, my English teacher allowed for the submissions to be completely optional. I decided to write something to truly be proud of, a short story that touched on religious trauma and faith. I spent four days carefully crafting my story and even went as far as to change the setting halfway through writing it. When I finished, I had a story that I was more than proud of and beyond hopeful of where it would stand in the competition. Foolishly, I waited until the very last hour before the Scholastic submissions closed and barely got in. Then, the waiting game began.
After weeks of constantly asking my parents, teachers, and complaining to my friends about when we were going to get the results for this year's competition, on January 28, 2021, my mother woke me up with news of an email that she had received earlier that morning. I was a Gold Key winner and my piece was automatically submitted to compete nationally. Turns out that submitting something I was proud of and had fun writing went a long way, huh?
I was absolutely over the moon about the news and when I got to school, I couldn't stop grinning beneath my mask as I excitedly told my friends the results and rejoiced in the news of their accomplishments in the contest. But the high could only last so long as we wondered how we would get the certificates and keys this year; surely it isn't safe enough for a large, crowded gathering like last year's award ceremony?
Luckily, the organizers of the Scholastic competition had already thought of this and all the contestants had to do was log into their Scholastic account where they could print out their certificate, and those of us who had won silver or gold keys would receive them the next time we went to school.
Writing has been my escape ever since I was a kid and especially now during the pandemic. Without it, I don't know where I would be or what I would be doing and I, along with so many others, am so grateful for competitions such as these that allow us to share our passions and a little piece of ourselves with the rest of the world. 
Disclaimer: Articles designated as "Editorial" represent the views and opinions of the author, not the 2020-2021 Periscope staff, CHS/CASD administration, or the CHS student body.
View Comments (1)
Want to help the Herd? Please consider supporting the Periscope program. Your donation will support the student journalists of CHS and allow us to purchase equipment, send students to workshops/camps, and cover our annual website hosting costs.
About the Contributor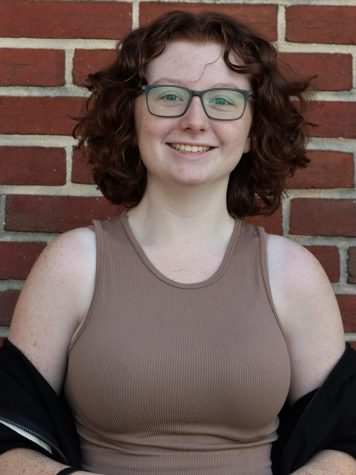 Ryleigh Underwood, Perspectives Editor
Ryleigh Underwood is a Junior at CHS and this is their third year on the Periscope staff. They've been writing since they were ten and have won Scholastic...