No more silence! Elliot Page makes transgender announcement (Editorial)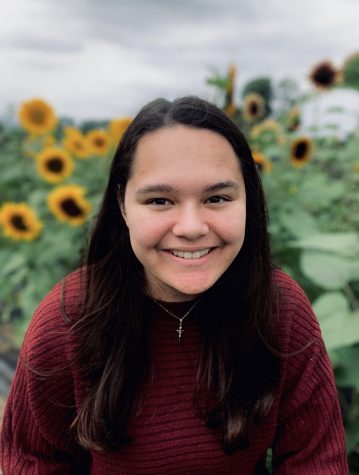 More stories from Natalie Davis
Actor Elliot Page via public letter on Instagram and Twitter officially announced their being transgender. Their pronouns are he/him and they/them, and are proud to be relinquishing their "deadname" and past identity, gaining a multitude of support from their fans and the LGBTQ community.
 "Hi friends, I want to share with you that I am trans, my pronouns are he/they and my name is Elliot. I feel lucky to be writing this. To be here. To have arrived at this place in my life," Page wrote on Tuesday, December 1 in which they expressed both their feelings of happiness and trepidation. 
There is a fear that accompanies the journey of coming out in which Page acknowledges, but with the large wave of support they have garnered, they also feel a power to create a better, more inclusive world for the trans and gay community. 
"I feel overwhelming gratitude for the incredible people who have supported me along this journey," Page continued. "I can't begin to express how remarkable it feels to finally love who I am enough to pursue my authentic self. I've been endlessly inspired by so many in the trans community. Thank you for your courage, your generosity and ceaselessly working to make this world a more inclusive and compassionate place. I will offer whatever support I can and continue to strive for a more loving and equal society."
Page is a well-known Canadian-born actor who has starred in many popular shows, the most notable including Netflix's original The Umbrella Academy, Juno,  X-Men: The Last Stand, Hard Candy and Christopher Nolan's Inception. Page's career has progressed over the years in which they have considered themselves as being an LGBTQ actor. Paving the way for LGBTQ members in the dramatic arts industry, along with Yance Ford, a transgender director and producer, they have become two of the first transgender and gay persons nominated for an Oscar Award.
Page has often been recognized for their promotion of the LGBTQ community within the realm of Hollywood. They have been an inspiration to many who identify themselves as being queer especially within the younger generation after coming out in a 2014 speech given for a Time To Thrive conference, where Page acknowledged the world of social media and cinema influence.
"
To all trans people who deal with harassment, self-loathing, abuse, and the threat of violence every day: I see you, I love you and I will do everything I can to change this world for the better."
— Elliot Page
"Here I am, an actress representing in some sense, an industry that places crushing standards on all of us," Page said. 
Although their career follows the dramatic arts, Page characterizes a force of change within the world of Hollywood, a platform that so heavily influences people and how they perceive beauty and perfection. 
"Regardless, for me, I feel a personal obligation and a social responsibility," Page said. "I am tired of hiding and I am tired of lying by omission. I suffered for years because I was scared to be out."
Page is a reminder of the impact that transgender and gay discrimination has on others, but also the rigorous box that society so often tries to mold people into fitting. The message Page spreads is one of self-acceptance and self-love.  
As Page had said in their public letter, their "joy is real, but it is also fragile," in recognition of the hostility and violent retributions often found attacking individuals who identify themselves with the LGBTQ community. Page underlines the dark humor that seems to cover up acts of hate, which are rapidly manifesting into statistics showing that already 37 lives in the year 2020 have been lost to those who are suffering hate crimes, including the 40% of adults who have considered suicide over gay and transgender discrimination.
"The truth is, despite feeling profoundly happy right now and knowing how much privilege I carry, I am also scared," Page stated in their letter, and yet setting fear aside, the call to end the silence is written loudly within their words. 
Page connects their letter deeply with the fight against the retribution of those who wish to undermine transgender existence.
"I am one of those people and we won't be silent in the face of your attacks," Page said. "Enough is enough. You aren't being "canceled;" you are hurting people." 
Many fans of Page have feared that because of this negative connotation that Page would be recast in their role of Vanya Hargreeves in The Umbrella Academy, ultimately silencing their transgender announcement. However, in response, Netflix has rushed to change Page's 'deadname' within the credits of the series as have many other films in which Page has acted. This level of respect has not gone unnoticed in which the acceptance of trans or gay actors/actresses has hope for the future in which equality can be achieved. 
Netflix
"To all trans people who deal with harassment, self-loathing, abuse, and the threat of violence every day: I see you, I love you and I will do everything I can to change this world for the better," Page concludes their letter.
With the acceptance of trans and gay peoples within today's society, the prejudice and fear of the LGBTQ community continue to grow. Although entering this world quietly and gradually seems to be the safer option for those coming out, silence is still compliance. Already social media has adapted to spread love and rainbow flags for trans and gay influencers, as have YA novels for teens and the film industry in which Page is proof that change is coming, creating hope that the long silence that has plagued the LGBTQ community is coming to an end. 
Disclaimer: Articles designated as "Editorial" represent the views and opinions of the author, not the 2020-2021 Periscope staff, CHS/CASD administration, or the CHS student body.
About the Writer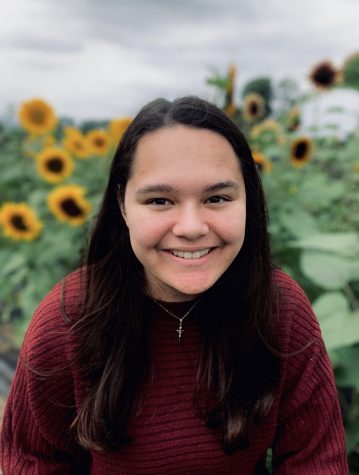 Natalie Davis,
Natalie is a sophomore at Carlisle High School. This is her first year of being on the Periscope staff. Natalie likes to read and listen to music but she...