Comforts of Carlisle: What makes it home (Editorial)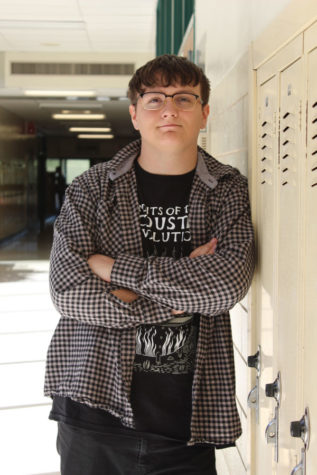 More stories from Ayb Graham
Carlisle is a small town that is built on community. It's a place where everyone knows everyone, and it's pretty easy to understand why. At the heart of everything, it's a family-friendly town that promotes involvement in its development.
I grew up in Carlisle, so I understand why these things are prevalent in our culture, but some people may not.  As I've matured, many things in Carlisle began to catch my eye, like the town square or the many businesses that make the town unique.
Now that I am a teen, I'm searching for new experiences and looking for anything to cure my boredom. Carlisle offers many solutions to this problem; some seasonal, some not. Each brings its own fun and interesting experience along with it.
The town square holds it all together, which features beautiful street lights and festive decorations depending on the season. Many of the buildings in downtown Carlisle have their own historic value. When paired with the scenic lights it creates a very beautiful aesthetic that pushes its hometown vibe.
"
As I grew up, many things in Carlisle began to catch my eye, like the town square or the many businesses that make the town unique."
The square also acts as a hub when many of Carlisle's communal events take place, like First Fridays, an event that focuses on getting business involved with the citizens. Every first Friday of the month a different event will be held around a theme. For example, May 3rd will be focused on the Amani Festival. Then that theme will be celebrated by all the local businesses. This makes it super easy people like myself to experience different things.
This plays in really well with the local businesses, it helps people get involved. Events like this help the town feel lively and active.
These types of events that often pop up run by LoveCarlisle. 
"Since 1981, the Downtown Carlisle Association has been striving to enhance the civic, cultural and economic vitality of the entire community – retail, service, academic, government and industry," according to the LoveCarlisle website's about page. "Currently, in our 30th year, Carlisle has the distinction of being one of the longest, continuous running Main Street based programs in the Commonwealth." 
Local businesses have their own small communities within, which is great for getting into new things. Many of the local businesses have very passionate owners like Chris DellaPorta, who is greatly involved in the Carlisle music scene.
"There's a lot of great musicians here," said DellaPorta, the owner of Woodshed Guitar Works. "I've met a lot of really good people that have welcomed me into the community… its been good for me"
Since the first time I walked into his shop, it's been very nice and people were always inside talking about different things; from music-related matters to just different topics that come awry.
Just like many of the other stores in Carlisle it is locally owned and operated. This creates a really nice place for guitarists to come to socialize and get help involving different matters.
"Woodshed Guitar Works is Local Musician Owned & Operated and staffed by Local, Working Musicians. We take pride in helping players, from Beginner to Professional and everyone in between," according to the Woodshed Guitar Works webpage.    
Entertainment is also not lacking in the Carlisle area; many places offer different entertainment for different prices.
Carlisle has two movie theaters, which offer vastly different experiences.
R/C Carlisle Commons focuses more on the mainstream movie experience. Recliner seats and many different types of snacks make for a relaxing night.
The Carlisle Theater is a great place for people who enjoy more classic shows. Musicals, comedies and classic movies are constantly being shown.
If sitting and watching is not something that's fitting for the occasion, Carlisle is also surrounded by different arcade-like adventures. Sports Emporium is a great way to get out and have fun, having things like mini golf and go-karting.
Carlisle is special because of its amazing community and placement. Everything I need is within reach. It's all within walking distance, which is great, as I won't be able to drive for a few months.
All together, Carlisle is a great town for growing teens and adults alike. Options are always available, no matter what the scenario.
Disclaimer: Articles designated as "Editorial" represent the views and opinions of the author, not the 2018-2019 Periscope staff, CHS/CASD administration, or the CHS student body.
About the Writer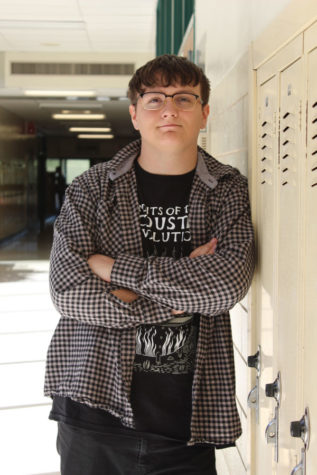 Ayb Graham, Staff writer
Ayb is currently a sophomore at Carlisle High School and this is his second year in Periscope as a Perspectives staff writer. Ayb loves to write his opinions...