Spotify vs Pandora: Listen up (Editorial)
Spotify and Pandora are both apps which are used to stream music from your devices.  While they both are musical media powers, it is constantly either Team Spotify or Team Pandora. In today's society, people must choose one side or the other, not both.
On Spotify, users have the option to make their own playlists or add playlists created by other Spotify listeners to their library. Once they have created these playlists, Spotify will make a "playlist radio" which generates music similar to their tastes adding new or lesser known music for the listener to enjoy. They also offer top songs for any genre and for the country.  As of July 2017, Spotify reports show that they have approximately 140 million active users worldwide, an increase of 100 million from 2016.
Spotify also offers the option to become a premium member. As a premium member, Spotify listeners do not have to listen to adds and have more playlist flexibility, increasing the number of space in playlists and allowing for a larger number of playlists in the user's library. The majority of customers, however, are satisfied with basic features and elect not to pay for premium features which cost 10 dollars a month.
Similarly, on Pandora premium, the listeners get the option to create playlists but normally, on Pandora, users create individualized radio stations by giving a thumbs up or thumbs down to recommended tracks. Users search for a specific artist and Pandora makes a station with music related to that artist, track, or genre. The "thumbs up" radio option can also be used to listen to songs that have previously been liked on other stations to create a collection of all of the listener's favorites.
However, the stations are not typically as up to date as Spotify and it usually takes longer for new music to be added to the site. Pandora records show 78 million monthly listeners, almost half of Spotify's count.
Personally, I use Spotify. I believe that it has many better programs and many more listening options. While Pandora is a good option too, it offers a different listening experience and, according to bridgeratings.com, is aimed more for those who "don't want to put too much effort into selecting music,"  whereas more active listeners lean towards Spotify.
Pandora and Spotify are two different programs with the same goal; streaming music. They are both good options which offer free music. So choose your side wisely.
Disclaimer: Articles designated as "Editorial" represent the views and opinions of the author, not the 2017-2018 Periscope staff, CHS Administration, or the CHS student body.
About the Contributors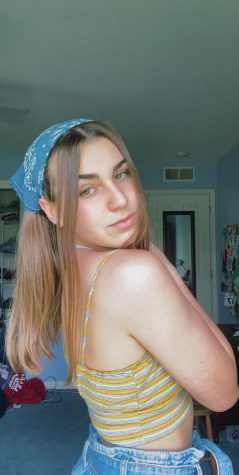 Kathleen O'Neill,
Kathleen O'Neill is currently a senior at Carlisle High School. This is her third year as a Periscope staff member. In the past, Kathleen has written...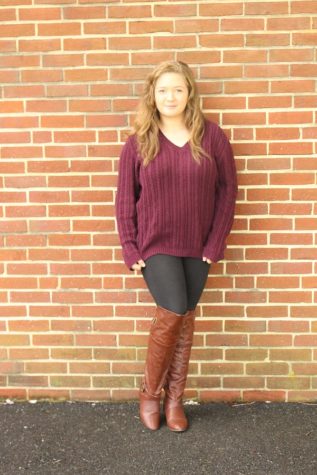 Mackenzie Miller, Photographer & Photo Editor
Kenzy is currently a freshman at Carlisle High School. This is her first year on Periscope and she is a photo editor and photographer. While not getting...