Not up for 'debate': Carlisle students find success at regional National History Day
Despite the theme "Debate and Diplomacy in History: Successes, Failures, and Consequences," 20 CASD students found only success at Regional History Day on March 19. Held at Messiah University, not only did all 20 move on, but the group also swept three competition categories as well. 
The National History Day Contest is a yearly competition in which students from various schools participate. Students, on both middle school (junior division) and high school (senior division) levels, pick a topic based on the theme. 
Once a topic has been selected, students thoroughly research the topic and create a presentation for a group of judges in the form of either a media, website, paper, exhibit, or performance. Students have the choice of working either individually or in a group of up to five in all categories except for paper, which is an individual project. 
To qualify for the regional competition, students had to place first, second, or third place at the local CASD level; CASD held their contest on February 5. 
Carlisle High School is part of Pennsylvania's Region #8, which includes schools from Cumberland, Dauphin, Franklin, and York Counties. 
According to Kevin Wagner, the Social Studies Department Chair, "Within the state of PA, Region #8 is one of the toughest regions to compete in to advance to state-level competition." 
In order to advance to the state level, students normally must place first, second, or third at regionals. This year, students who received honorable mentions potentially have a chance to move on due to a lack of participation in the competition; there was only a third of the normal number of participants at regionals this year.
Sometimes working in a category that not many people choose to present in can work in the participant's favor. 
"Both times [at locals and regionals] there were only two other performances," freshman Alyanna Montgomery said. "That helped me, but still didn't take away from my work." 
Montgomery finished in second place at regionals for their individual performance on "Diplomacy and Corruption in the Adoption System Created by Georgia Tann." 
Sophomores Eva Ball and Ella Shatz received an honorable mention in the group media category for their documentary titled "A Volcanic Revolution," which is about the fight for feminine rights and abortion laws. 
"I've always loved film and I really thought our topic fit well with this art form," Ball said. "I feel like documentaries truly touch the viewer in an unparalleled way."  
NHD also provides multiple opportunities for both students and teachers to appreciate the importance of studying the past.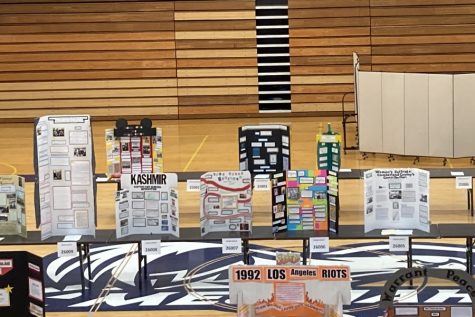 Sophomore Sarah Forrester and her sister, freshman Elisabeth Forrester, received a second-place win at the regional competition for their senior group exhibit titled, "Pay No Attention to the Man Behind the Curtain: How FDR's Inner Debate Affected Yalta."
Sarah Forrester said, "When we first started the project, we'd only hoped to fulfill the requirements our history teachers set in place for the assignment. However, after moving past both local and regional competitions, we can't wait to see how far this project will go."
On Saturday, multiple Carlisle projects either placed or received honorable mentions. Carlisle was also able to sweep three entire categories at the senior level. 
Wagner said, "Carlisle Area School District has been participating in the NHD program since the early 1990s and has a strong track record of sending students to compete all the way to the national level." 
The most recent student to win at the national level was alumni Samantha Martin; Martin's brother Carter placed first in the Senior Individual Media category for his project,  "Censored: How the Diplomacy of the Hay's Code Gave Rise to the Debates Over the 1st Amendment's Place in Art."
States this year will be held in person at the University of Scranton on May 7-8, while nationals will be held virtually this year from June 12-16.
View Comments (1)
Want to help the Herd? Please consider supporting the Periscope program. Your donation will support the student journalists of CHS and allow us to purchase equipment, send students to workshops/camps, and cover our annual website hosting costs.
About the Contributor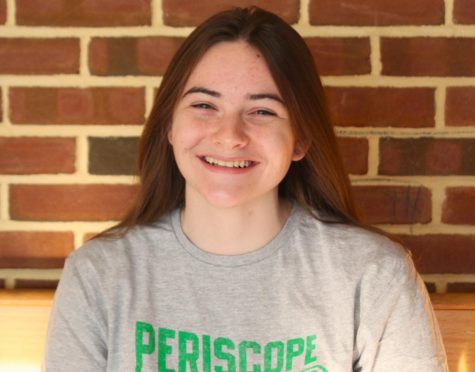 Hannah Stoner, Sports Editor
Hannah Stoner is a junior at Carlisle High School. She is excited and proud to be returning to the Periscope staff for her third year as journalism has...