417 years and counting: Shakespeare Troupe casts 'A Midsummer Night's Dream'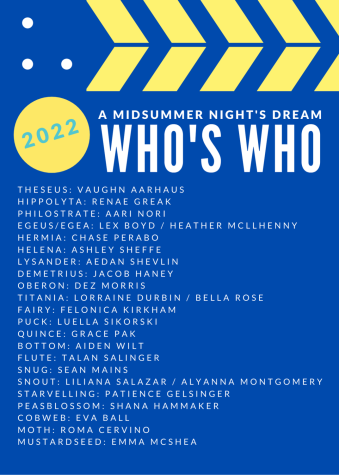 A Midsummer Night's Dream is a tale of romance, comedy, and magic. When two lovers, Lysander and Hermia, have their marriage frowned upon, they decide to run off to be married. But when Hermia's best friend, Helena, and the man Hermia's father wants her to marry, Demetrius, follow the two, things get complicated. After dealing with magic and fairies, the group concludes their journey with a happy ending for them all. 
The performers of this year's play are a mixed group, with some returning to the stage, while others are brand new.
 "I was pretty excited," new performer Liliana Salazar said. "I haven't ever done something like this before, but I've always wanted to. I'd just never gotten a chance." Salazar will be sharing the role of Snout with Alyanna Montgomery. 
Felonica Kirkham is a freshman who took part in the student-directed show earlier in the year. She will be playing the part of a fairy in the spring show.
"[My] favorite aspect of Shakespeare Troupe is that we feel like a family and everyone is very nice and helpful," Kirkham said. "If I'm having a bad day, Shakespeare is something that will make my day better." 
Senior Lorraine Durbin, who will play Titania, shares Kirkham's excitement.
"I'm looking forward to working with some of the most creative people in the school," Durbin said. "I've also never had a lead in a Shakespeare show. The new experience of bringing a 417-year-old character to life is quite thrilling!"
Troupe members have many lines to memorize. Not only do they have to memorize the lines, but the lines are from old English. Is it more difficult to memorize Shakespearean lines than those from a more modern play? 
"Truthfully, not really," sophomore Dez Morris (Oberon) said. "It's just a matter of remembering they did pronounce things differently. It takes a lot to kind of just dial back how to actually talk like they did back then." 
Durbin agreed.
"It's been a challenge memorizing lines, not because of how old the language is, but because of how precise it is," Durbin said. "Every single word is important. In musical theater, if an actor has a monologue, they're allowed to paraphrase. In Shakespeare, every word has to be spoken in the right order. There is no room to play."
This year's show will take place on April 21, 22, and 23 at 7pm in the Swartz auditorium.
View Comments (2)
Want to help the Herd? Please consider supporting the Periscope program. Your donation will support the student journalists of CHS and allow us to purchase equipment, send students to workshops/camps, and cover our annual website hosting costs.
About the Contributor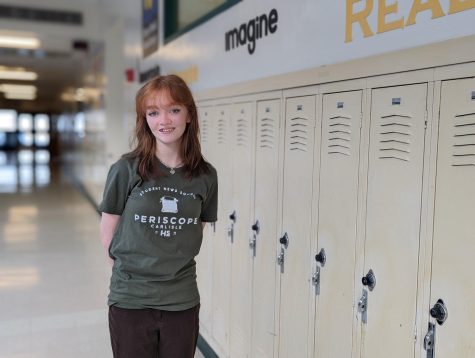 Rylie Workman, Staff Writer
Rylie is a freshman at Carlisle and this is their first year in the Periscope staff.  They finds joy in being around friends, writing, and staring at...