One large family: Carlisle community members 'adopt' seniors
Started last year, local group of community members are bringing smiles to the faces of CHS seniors amidst pandemic limitations.
The concept of family has taken on a whole new meaning in the Carlisle community, as numerous outstanding area residents have banned together to do something special to compensate for the obstacles our seniors in the classes of 2020 and 2021 have been forced to endure.
The Carlisle Adopt a Senior program has given these community members a chance to "adopt" a CHS senior by gifting them trinkets to help make up for their less-than-ideal final year at the high school.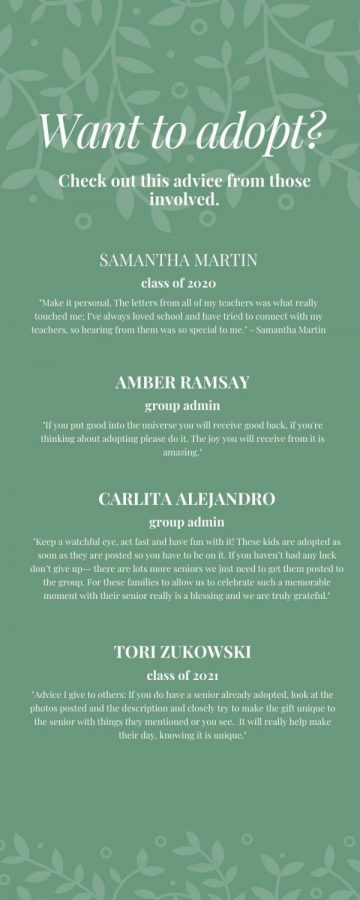 The main group doing so was organized last spring as a Facebook group, "Adopt-A-Senior Carlisle Edition," focused on supporting the seniors first affected by the pandemic. Sadly the inconveniences have carried over to the next class of young adults coming out of the high school. The Facebook group, organized by community members Carlita Alejandro and Amber Ramsey with over one thousand members, has successfully gifted hundreds of Carlisle High School seniors memories that will in hopes give them something to remember in these trying times. 
Ramsey said she and Alejandro started the page for multiple reasons.
"I saw a page in another city that was doing something similar and thought it would be a great idea to do it for our kids so I set it up then reached out to [Alejandro] to see if she would help manage the page," Ramsay said.  "Together we are working to make sure every senior gets adopted."
"The students have worked so hard over the years to get to this point, and to have Covid come along and steal something so big from them just breaks my heart," Alejandro said. "Nowadays you see so many kids not reaching this milestone. We couldn't not celebrate this achievement."
Through hard work and kind hearts, both ladies feel they can get every senior adopted.
As seniors have received their gift baskets the past two years, the experience the community has wanted the seniors to have has been felt.
CHS alumni Samantha Martin said "COVID-19, to put it bluntly, ruined the 'senior experience' for me, and I can imagine the Class of 2021's experience hasn't been great either. I'm really glad that members of the community here in Carlisle are thoughtful enough to try to make things better."
In some cases, teachers will adopt the seniors if they are the first to call dibs on them. In Martin's case, this is what happened.
"My second sponsor gave me letters from over 20 teachers I've had over the years," Martin said.  "The letters were honestly the best thing anyone could have hoped to get me, and I am beyond grateful towards both the former teacher of mine  that gathered the gift and the other teachers that took part in it."
This year has not been any different.
Senior Tori Zukowski, who plans on attending West Virginia University in the fall, said, "Yes it definitely made this year better. I was sort of losing motivation this year. My senior year is ending without something special happening and getting my gift from the person who adopted me made me realize people still care about us."
If you plan on or are thinking of adopting a senior, become a member of the Facebook group and be prepared to act fast as there are hundreds of other people looking to make a senior's year a little bit brighter. 
Want to help a senior in another way? Are you a senior that wants a yearbook but can't afford one? Email Mrs. Muir at [email protected] org to learn more about the Adopt a Senior Yearbook program.
About the Contributor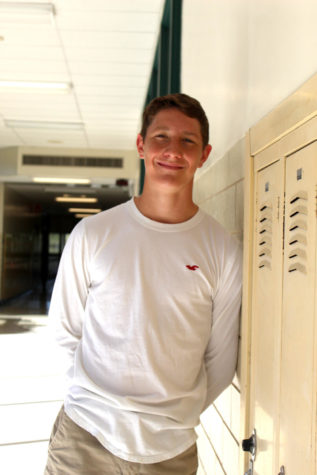 Jarrett Wilson, Staff writer
Jarrett is a junior at Carlisle High School. He enjoys being very active outside of school, he plays three sports for the Herd and is a member of Junior...