Parlez-vous Francais? Alwine to spend a year abroad in France
CHS freshman Hannah Alwine will be participating in a one-year foreign exchange program in France during the 2019-2020 school year.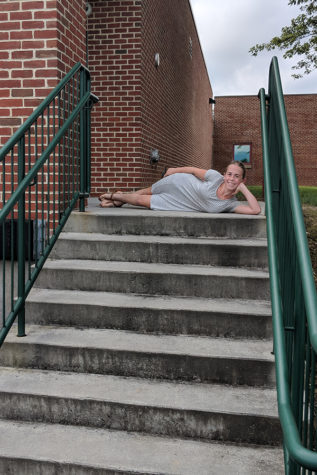 More stories from Ellie Knapp
Learning a language takes on a whole new meaning when you have the chance to live in the country for almost a year. CHS freshman Hannah Alwine will get this opportunity when she travels to France as a foreign exchange student.
Alwine, an honors student who plays field hockey, runs track, is in Model UN, and is on the Academic Decathlon team, applied for the Speedwell Scholarship, a scholarship through American Field Service (AFS) USA, a foreign exchange service, in early January.  On her application, Alwine requested to travel to France, which was accepted.
"For the scholarship, you have to write three essays, do a family interview (making sure you are not trying to run away), go to an event with the other applicants, and do interviews with previous recipients of the scholarship," Alwine said of the interview process.
Alwine learned she was accepted into the program in late February. She, along with 19 other students from central Pennsylvania, will be traveling to a foreign language speaking country for a year with the fees completely paid for by the scholarship.  
"I do not know where in France [yet], there is a long and complicated host family process," Alwine said. "I am going for 10 months, from September first until June first."
The AFS program aims to teach students more about the world around them by immersing them in a different culture.
"Generally speaking, the high school academic year program covered by the Speedwell Scholarship allows teens to live and learn in a new culture and language," said Deb Felak, ambassador of the Speedwell Scholarship to AFS USA. "[Students] live with a vetted host family who selects the student who would best fit into their lives."  
Felak added, "The student attends public school in the community where the family lives and makes friends there.  The student learns a new language, required by the Speedwell Foundation, through a full immersion into this new language."
Alwine isn't the only Carlisle High School student who has experience with the Speedwell Scholarship. Shawnna Brown, who obtained her GED in 2014 and went to CHS for her sophomore and junior years, went to France with AFS and the Speedwell Scholarship during her senior year.
"I lived in France [for] an academic year and my experience was amazing," Brown said.  "Yes, while living abroad there are ups and downs but I wouldn't have traded my experience for the world. My host family was exceptional and I love them just as much as my biological family."
Brown added, "It's not so much a trip rather than a life-changing decision. Involved is a bucket load of paperwork during the application and for the Speedwell Scholarship. Students who want to study abroad need to be brave, open minded, and capable of using humor for lots of embarrassing situations that will arise."
Alwine will depart for France on Sep 1 and will take her sophomore year in a public school totally immersed in the French language.
"I am really excited about meeting new people and being in a different country, the food sounds really fun," Alwine said. "Living with a host family sounds like a really cool experience. I am worried about all of the same things, meeting new people, being in a different country, and the host family. It hasn't set in yet and I don't think it will really be a reality until I am actually there."
About the Writer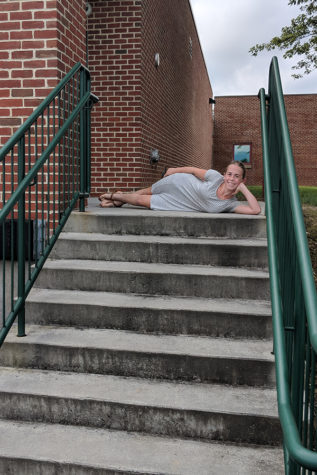 Ellie Knapp, Staff Writer
Ellie Knapp is currently a freshman at Carlisle Area High School and this is her first year on Periscope as a staff writer.  Ellie is on the JV field...