Students to figure out "What Comes Next?" at upcoming job fair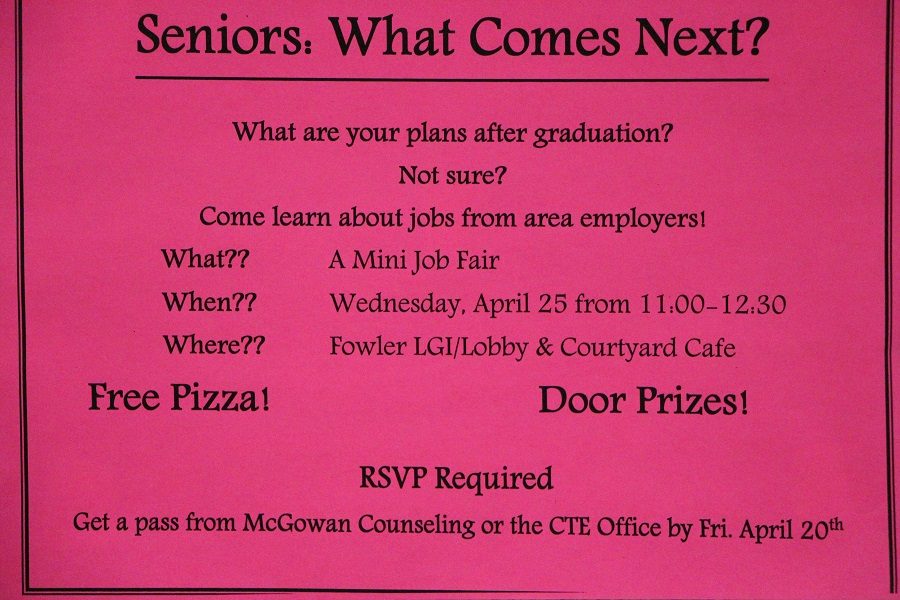 Seniors wondering "what comes next?" after high school will soon have a place to find an answer.
"What Comes Next?," the job fair hosted by CHS' Careers and Technology Department, will take place on Wednesday, April 25, from 11:00 to 12:30pm, in the Fowler building lobby.
Michele Barrett, the head of the Careers and Technology department in Carlisle, said that the department has been in charge of the job fair for two years.
"This is the second year that it has been run by our department," said Barrett. "Prior to that, guidance had something similar that was a little bit smaller. They had people come in and talk to students about options they had after graduation. We took it and decided to do more of a mini job fair, so that students have the opportunity to meet with employers that are looking for employees at this moment."
The students who attend the job fair are invited by the Careers and Technology department, with assistance from their teachers and counselors.
"It's based off of guidance counselor recommendations, they'll send us a list of names. We also put it out to all of the high school teachers who have seniors, if they know of a student who may not have any plans after graduation, then they can recommend a student and we can invite them," said Barrett.
The students who do attend the job fair are exposed to a variety of businesses looking to hire, including the Carlisle Country Club, Vitro Architectural Glass, and the Department of Conservation of Natural Resources. After a short welcome speech made by one of the business representatives, students are free to talk to whichever business they are interested in.
Starlee Kelly, who is a senior at CHS, wants to learn more information about her chosen field
"[I want to learn] how to get a job specifically as a forensic scientist," said Kelly.  "I would like to get into forensics and criminal justice."
Blake Stone, who will represent UPS at the event, is looking forward to meeting with students at the Country Club. "We are looking for candidates for our part-time package handler position," said Stone. "This schedule works well with high school students, and can lead into a great career if candidates would choose to do so. I hope to meet many potential candidates, and let them know that UPS has many different opportunities for them both now and in the future."
Meeting with representatives of the businesses available will be simple.
"They can bring a resume, they can talk face to face with them, they can do a mini interview with them at the time," said Barrett. "We give them the opportunity to see someone face to face and perhaps get to the next level in the employment cycle," 

Kelly is hopeful that the job fair will help her learn new information about job searching after she graduates.
"I plan on getting some information on getting a job, and information on how to make a resume," said Kelly.
The job fair's simple format makes it easy for students to consider- and apply- for potential jobs with the businesses.
"It's very similar. We have scaled it down time-wise, but not in the number of participants. We actually may have more businesses coming this year. We sort of have to keep it compact because it's during the school day. I know It's very similar, we have switched up some of the businesses based off of their need right now. Next year, we'll probably have different people come in, depending on who we make contact with and who contacts us about finding employees," said Barrett.
The job fair is known for being successful, with several students finding jobs through it.
"We [UPS] currently have at least 3 Carlisle students working for us," said Stone.  "Job fairs offer a more casual opportunity to talk with potential employees about the job opportunities that UPS has to offer."
For more information, see the CTE office in Fowler.
About the Contributors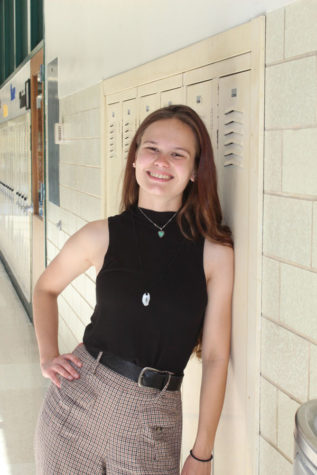 Samantha Martin, Editor in Chief
Samantha Martin is super excited to share the role of Editor-in-Chief with Abigail Lindsay during her fourth year on staff! She is also a member of several...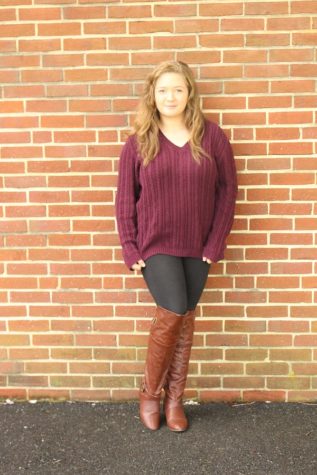 Mackenzie Miller, Photographer & Photo Editor
Kenzy is currently a freshman at Carlisle High School. This is her first year on Periscope and she is a photo editor and photographer. While not getting...