Succeed with NMSI: Grant pays students to take AP exams
Hang on for a minute...we're trying to find some more stories you might like.
The Carlisle green and white got a little greener.    
In the fall, Carlisle High School was given a three-year grant of $700,000 from the National Math and Science Initiative (NMSI), which encourages students to take Advanced Placement (AP) classes by helping to cover their costs. Every student who takes an AP class has the option of taking the AP test at the end of the course, and students who do well on this test and earn a score of 3 or above typically receive college credit.
 NMSI encourages students to take these challenging classes by alleviating some of the cost. Not only does the grant cover half the cost of AP tests (which are normally $90), but it also gives $100 to each student who scores a 3 or above on a math, science, or English test.
CHS received the grant through the help of Kristy Cormier, the Carlisle Barracks School Liaison Officer. Cormier has been working to bring CHS and NMSI together since 2015.  The NMSI program has taken a focus on helping military families by "ensuring high academic standards and continuity for students whenever and wherever their families are transferred."
Cormier explained that "the [Department of Defense] grant is awarded to the high school that supports the local military installation." Since Carlisle High School is the primary school for students from Carlisle Barracks, the school became eligible for the grant.
The financial support NMSI  gives students an incentive to take the AP exams, one that many students have taken advantage of. According to the CHS counseling office, 230 students registered to take an AP exam in Carlisle this year, which is up 15% from the 2016-17 school year.
Head principal and NMSI Designated Coordinator Jay Rauscher explained that the NMSI grant supports all students taking exams in the covered fields, and helps to "level the playing field." Rauscher said his "ultimate goal is to use NMSI to get more students into AP and Honors level courses."
NMSI also offers additional training and supplies to the AP teachers. Teachers go to nine additional training days throughout the school year in order to learn how to better prepare their students for the end of the year AP test.
Sarah Clayville, an AP Language and Composition teacher, said that one of the most valuable aspects of her training was being able to talk with AP test readers and scorers to have a better understanding of how the test is graded. In her classroom, Clayville uses more activities that "speak directly to the test" and is hoping the activities will better prepare her students for the upcoming exam.
The AP exams begin on May 7 with the AP Chemistry exam.
This article was originally featured in our Fall 2017 magazine.

About the Contributors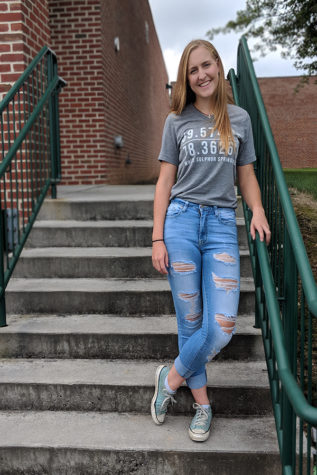 Becca Winton, Website Editor-in-Chief, Social Media Director
Becca Winton is currently a senior at Carlisle Area High School and this is her third year on Periscope. Along with Periscope, Becca is a member of the...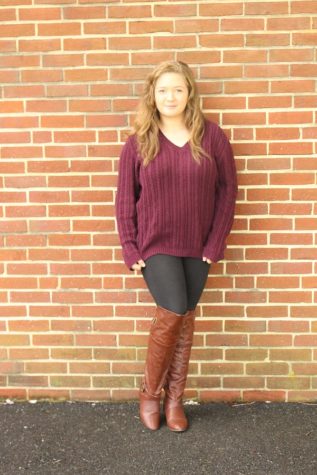 Mackenzie Miller, Photographer & Photo Editor
Kenzy is currently a freshman at Carlisle High School. This is her first year on Periscope and she is a photo editor and photographer. While not getting...