What you need to know: Dakota Access Pipeline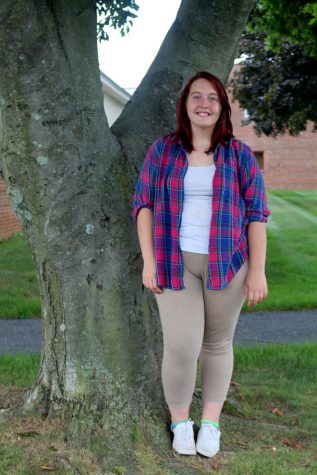 More stories from Brooklyn Norrell
Updated on December 12th at 11:00 am.
The Dakota Access Pipeline is a massive plan to "enable domestically produced light sweet crude oil from North Dakota to reach major refining markets in a more direct, cost-effective, safer and environmentally responsible manner," according to Energy Transfer.
The $4 billion pipe was originally proposed in 2014 and was projected to be finished this year.  Although the plan has become a source of controversy in the news fairly recently, the plan has been protested by the Standing Rock Sioux tribe since its proposal in 2014.
The tribe has been fighting the pipeline plan since 2014 to not only protect their sacred land but their only water source.  The main concern is that since the pipeline is going to be running underneath North Dakota's Lake Oahe, which is connected to the Missouri River, a possible leak in a pipeline could lead to the tribes water source to be contaminated.  This endangerment of their water source violates the Clean Water Act of 1972, which serves as a legal stance for the tribe.
According to Business Insider, "The Missouri River is the tribe's only source of water. If this leaks, it is going to spill into the river. So the tribe's legal stance — that they were not adequately consulted, that there are potential water issues here — their legal concerns are strong," Devashree Saha, a senior policy associate at Brookings Institution."
There are also the untold environmental concerns of a leaking pipeline since "The Pipeline and Hazardous Materials Safety Administration (PHMSA) has reported more than 3,300 incidents of leaks and ruptures at oil and gas pipelines since 2010," Time explains.
However, there are pros to this project including
the reduction of rail and truck transportation
increased domestic crude oil production, which leads to greater energy independence throughout the United States,
an estimated 8,000-12,000 local jobs during its construction, which translates into millions in state and local revenues that are estimated at $156 million in sales and income taxes,
an annual $55 million in property taxes which can be used to improve upon many state services.
The cons outweigh the pros in the public's eye because the project and the protests began gaining national attention and protesters from all across the country joined in support of the Sioux tribe in Standing Rock, North Dakota.
Even though it is hard to keep track of people that appear in protest, estimates lead to believe that there were around 800 protesters at Standing Rock, including several celebrities such as Shailene Woodley and Mark Ruffalo.
The appearances of these celebrities has helped further the coverage of the protests and have influenced more people to get involved.
However, according to CNN, "On Thursday, police said they arrested at least 141 protesters.  Law enforcement officials spent six hours pushing about 200 protesters from one area back to their main encampment. Police deployed bean bag rounds and pepper spray gas, and unleashed a high-pitched siren to disperse the crowd."
Due to the noticeably rough treatment of the protesters, "A United Nations group is investigating allegations of human rights abuses by North Dakota law enforcement against Native American protesters, with indigenous leaders testifying about 'acts of war' they observed during mass arrests at an oil pipeline protest," according to The Guardian.
Since not everyone can up and leave their lives to join the protest in North Dakota, people began looking to one great source – social media, specifically Facebook.
People from all across the country are "checking in" at Standing Rock, North Dakota.
The main reason for this social media flood is to show support for the protesters but a different "post circulating on Facebook gave one possible explanation for the surge in activity, claiming that the mass check-ins were organized to prevent local law enforcement from tracking protesters on social media," according to CNN.
The most dedicated protesters have vowed to stay with the tribe through the harsh North Dakota winter.
Update:
On November 2, President Obama directly commented on the issue for the first time, saying, "My view is that there is a way for us to accommodate sacred lands of Native Americans. And I think that right now the Army Corps is examining whether there are ways to reroute this pipeline," according to ABC News.
Obama also commented on the protests and how the authorities are handling the situation by explaining that "there is an obligation for protesters to be peaceful, and there is an obligation for authorities to show restraint. And I want to make sure that as everyone is exercising their constitutional rights to be heard that both sides are refraining from situations that might result in people being hurt."
On November 9th around 3:30 in the morning, the United States found out who the next president is going to be, but what does that mean for the Dakota Access Pipeline?
According to TIME, "Trump has not announced a public position on the pipeline, but everything else we know about Trump suggests that he would support continuing the project. Trump has made scrapping environmental regulations a top priority and North Dakota GOP Congressman Kevin Cramer, a key Trump energy adviser, has said Trump will take particular aim at the Clean Water Act."
TIME also reported that, "Trump owns stock in the company building the pipeline, Energy Transfer Partners, as well as another company that will own a share of the pipeline once it is completed. He also received more than $100,000 in campaign contributions from the company's CEO."
On November 21st 2016 "The National Lawyers Guild claims at least nine plaintiffs suffered from injuries, such as seizures, facial burns, broken bones, bruising and eye damage during a violent clash last week. And more risked hypothermia when police blasted protesters with a water cannon during the Backwater Bridge melee on Nov. 20," according to Daily News.
On December 4th 2016 the Army Corps of Engineers said "it would not allow a final segment of the pipeline to be drilled under dammed section of the Missouri River over Sioux protests and would look for alternative routes," according to The New York Times.
For updates on this event, check back here periodically to see what you need to know!
Leave a Comment
Want to help the Herd? Please consider supporting the Periscope program. Your donation will support the student journalists of CHS and allow us to purchase equipment, send students to workshops/camps, and cover our annual website hosting costs.
About the Contributor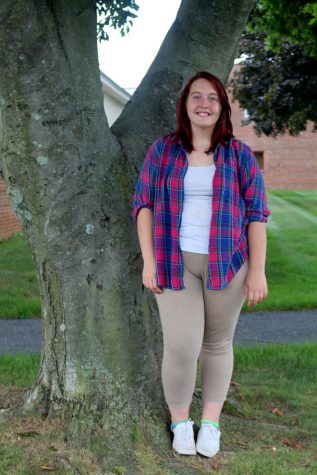 Brooklyn Norrell, Student Life Editor
Brooklyn Norrell is currently a senior at Carlisle Area High School and this is her third year in Periscope. Brooklyn is the student life section editor...