What you need to know: North Carolina riots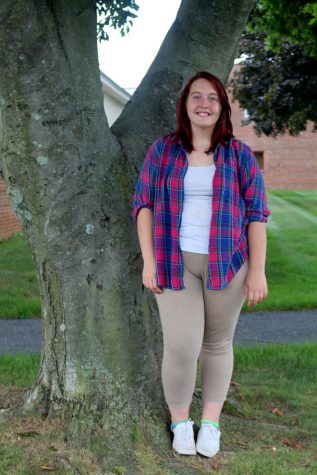 More stories from Brooklyn Norrell
Updated on December 1, 2016 at 8:50 am.
Keith Lamont Scott was shot and killed by police officer Brentley Vinson on Tuesday September 20, 2016 in Charlotte, North Carolina.
The police were not actually looking for Scott as they were serving an arrest warrant for someone else, but things changed when officers saw him get out of his vehicle holding a handgun during a time when tensions are high.
Although stories differ, Scott's family explains that Scott was not armed with a weapon but was holding a book he was reading while waiting to pick his child up from the bus stop. Oppositely, the officer and several witnesses saw Scott holding the handgun.
According to reports, after Officer Vinson asked Scott several times to drop the hand gun, Vinson shot Scott.
"You don't have to actually wait until a handgun is pointed at you because you're talking milliseconds of a decision as to whether you're going to pull your trigger, or that individual is going to pull their trigger," explained Art Roderick, CNN's law enforcement analyst.
Further evidence claims that there was no book at the scene of the crime to back up the families claim.
Shortly after the news of her husband's death, CNN reports that Scott's wife Rakeyia Scott spoke out on the incident: "Keith was a loving husband, father, brother and friend who will be deeply missed every day.  As a family, we respect the rights of those who wish to protest, but we ask that people protest peacefully. Please do not hurt people or members of law enforcement, damage property or take things that do not belong to you in the name of protesting."
Although the family has wished for people wishing to protest to remain peaceful, the protests have lead to riots.
Even though Scott, an African American, was shot by Vinson, who is also African American, the case is still lumped into the increase in police brutality within the United States over the past year where white police officers have been shooting African American men.
"
"You don't have to actually wait until a handgun is pointed at you because you're talking milliseconds of a decision as to whether you're going to pull your trigger, or that individual is going to pull their trigger," explained Art Roderick, CNN's law enforcement analyst."
In regards to the riots, along with police officers, members of the National Guard were deployed in front of buildings to deter the protesters throughout the three nights of protesting.
"Any violence directed toward our citizens or police officers or destruction of property should not be tolerated," said North Carolina Governor Pat McCrory when declaring a state of emergency during the riots according to BBC News, as rioters began clashing with police, breaking building windows, and setting fires throughout the streets of Charlotte.
On the second night of protests, everything started peacefully until a gun shot was heard throughout the crowd in which a man was injured and later died at the hospital on Thursday September 22. 
There was also one officer injured and taken to the hospital with non life-threatening injuries.
"Scores of rioters Wednesday night attacked reporters and others, set fires and smashed windows of hotels, office buildings and restaurants in the city's bustling downtown section. The NASCAR Hall of Fame was among the places damaged," reports ABC News.
Rioters also began throwing fireworks and bottles at police officers who fired flash grenades and tear gas back to repel the crowd harassing them.
"Uproar over the fatal police shooting of a black man reached new levels of violence in protests that raged into early Thursday amid looting, street clashes and gunfire, including a demonstrator critically injured in what officials called a "civilian on civilian" shooting," according to the Washington Post.
Between Wednesday and Thursday, nine people were injured and 44 were arrested during the riots.
On Thursday, the Scott family watched the footage from the shooting and ask for them to be made public.  North Carolina laws prevent police tapes from being released to the public.
On the third night of protests, the protesters continued but remained peaceful.
Update:
On September 24th 2016 the dashboard (DISCLOSURE: Video contains graphic language and footage) and body cam footage from the shooting of Keith Lamont Scott was released to the public after people found a loophole in the new law.
Although the law was signed by the governor on Monday September 19th 2016, it will not go into effect until a later date.
On November 30th, 2016 the officer that shot Keith Scott received no charges after the two month long trial.
Protesters took the streets the night of November 30th but with a smaller turn out than previous protests with only about 100 people.
Protesters and residents of Charlotte speak out by saying "The fact that the officer is also black doesn't matter […] 'This is not a black/white thing. This is a blue/black thing,'" according to CNN.
Stay tuned for updates on this event.
View Comments (1)
Want to help the Herd? Please consider supporting the Periscope program. Your donation will support the student journalists of CHS and allow us to purchase equipment, send students to workshops/camps, and cover our annual website hosting costs.
About the Contributor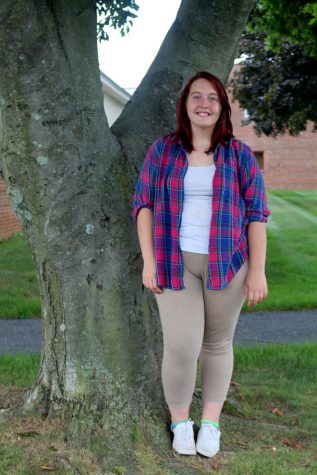 Brooklyn Norrell, Student Life Editor
Brooklyn Norrell is currently a senior at Carlisle Area High School and this is her third year in Periscope. Brooklyn is the student life section editor...