Can't stop the music: the sounds of quarantine (Playlist)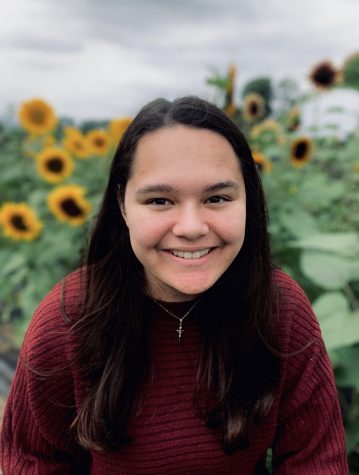 More stories from Natalie Davis
Covid-19 has essentially stopped all forms of group gatherings making social distancing as detrimental as the virus itself. These restrictions placed on social "get-togethers" have especially affected the world of music in which live performances and concerts have all been canceled.
Fortunately, this has not stopped artists from creating outstanding music.
As the year 2020 continues, many artists have been heavily impacted by Covid-19. Their songs have begun to reflect their ongoing experiences when dealing with the pandemic. With so many artists tackling this major worldwide issue, their inspired songs have created a plethora of tunes with different heart-warming messages. This has generated a large range of songs related to all forms of coping methods for people around the world. This accumulation of songs has undoubtedly created a new era of music for the year 2020 with the purpose of connecting people through music.
However, as the virus continues to take over people's lives, artists have also made music outside of pandemic content. These new tunes have given music lovers amazing new hits to love and listen to. Here is a list of songs inspired by the virus and some 2020 songs that go great with the pandemic vibe! 
2020 Featured Songs
'Control' By Zoe Wees 
Originally a song about the struggles of epilepsy, this new song can relate to the feelings of losing control and being alone through the pandemic and is a great song to keep on a chill playlist.  
'If the World Was Ending' by Julia Michaels and JP Saxe
Created early into the year, this song expresses the doubts of going through tough times alone and the hope of having someone to support you, relating to those who feel like they need a helping hand as the effects of the virus continue.
'Ok Not to Be Ok' by Demi Lovato and Marshmallow
Sometimes all you need is someone to tell you that it's 'ok not to be ok' especially when dealing with the ups and downs of the pandemic. 
'Together' by Sia
A song originally created for the motion picture "Music" is now an energetic upbeat song that spreads love and thoughts of togetherness as the virus continues to bring people down. 
Quarantine Playlist
'Better Days' by OneRepublic
A song that promises good things to come and better days with the message that the world will make it through this pandemic together. 
'Level of Concern' by Twenty One Pilots
Expresses the worries of strained relationships as many wonder who will be their 'little quarantine'.
'Six Feet Apart' by Alec Benjamin
A song relating to the struggles of feeling alone by having to practice social distancing with the ones you love. 
'Stuck with U' by Justin Bieber and Ariana Grande
A song made for life at home as families stay in close quarters as the effects of quarantine remain.
'Six Feet Apart' by Luke Combs
A touching narrative about missing families and friends and spreading love through the mandatory distance of staying six feet apart. 
'Good Job' by Alicia Keys
A song about giving commemoration to the everyday heroes who have adapted to covid conditions to keep the world turning.
'Social Distancing' by Slow Dreamers
An instrumental dedication to the effects of social distancing with soothing beats and melodies. 
'Do What You Can' by Bon Jovi
A message of hope to continue doing good things to keep each other grounded and together. 
'I believe That We Will Win' by Pitbull
An inspiring anthem meant to hype listeners up that voices how fear will not take over and that instead, as a whole, the world will beat the virus. 
'Quarantine Clean' by Turbo, Gunna and Young Thug
This song gives off relaxing beats as it narrates the carefree and relaxed atmosphere of being quarantined with no worries or responsibilities. 
'Stay Away' by Randy Newman
If you liked Disney's 'You've got a Friend in Me' , you will recognise the voice of singer Randy Newman in his joking, upbeat melody as he sings about the realities of the virus. 
'Between Me and the End of the World' by Adam Hambrick
A modern country singer sings with the message of having God on your side and light in your life to keep you above the storm of quarantine. 
'Gotta Be Patient' by Michael Buble, Barenaked Ladies and Sofia Reyes
A mash of artists singing between English and Spanish sing from home to create a slow song with a tango beat meant to spread patience with those who miss being with loved ones and with friends.
'Ice Cold' by Lil TJay
A part of Lil TJay's new album, 'State of Emergency' this song offers a rant of how the world has changed since the virus has taken over the lives of many. 
'Eachother' by Grace Potter featuring Marcus King, Jackson Browne and Lucius
A slow slong dominated by several voices with the massage of sticking together when the 'going gets tough'. 
'Lockdown' by Mike Campbell
A song made from home spreads the tunes of country rock as it talks about the role of government in society as the pandemic continues to take over 2020. 
'Come Together' by Rodney 'Darkchild' Jerkins
A collaboration of voices singing about keeping the faith and staying together during these times of struggles through God. 
'Nowhere to Go' by Snow Tha Product
A song that expresses the feelings of being locked up at home all day and all week because of the virus.
'We Gon' Be Alright' by Tye Tribett
Singer Tye Tribett sings about trusting God and keeping the faith as he sings about current events of society and government that have happened as of 2020.
'Life in Quarantine' by Benjamin Gibbard
A tribute to the emptiness of cities and communities with Covid restrictions in place.
'IDK You Yet' by Alexander 23
A mellow song about needing someone who will be there for you for the rest of your days giving hope that someone is out there that cares for you.
'Back to the Basics' by Erika Ender
A message of 'going back to the basics' to see things in a new light to combat the dark, fearful images of the virus. 
'Better Than Me' by Riley Green featuring Randy Owen
A country song dedicated to trusting the Lord who 'knows better' and will right the wrongs of the world as it suffers from the pandemic as people rush to right it themselves. 
Leave a Comment
Want to help the Herd? Please consider supporting the Periscope program. Your donation will support the student journalists of CHS and allow us to purchase equipment, send students to workshops/camps, and cover our annual website hosting costs.
About the Contributor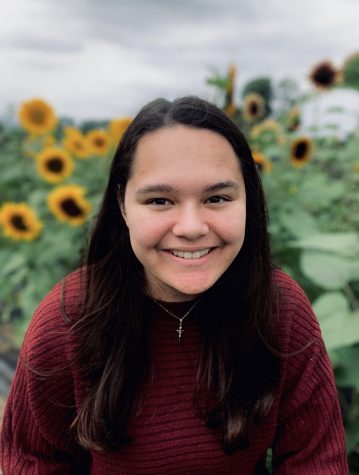 Natalie Davis
Natalie is a sophomore at Carlisle High School. This is her first year of being on the Periscope staff. Natalie likes to read and listen to music but she...