Wednesday Branches Out (Review)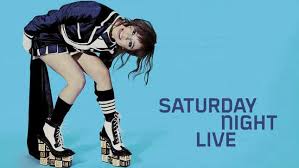 The current Scream queen and star of Netflix's hit show Wednesday, Jenna Ortega,  stepped way out of her comfort zone on March 11th when she hosted Saturday Night Live. Sketches poking fun at her child acting years, her normal morose-ness, and her regular day life are all ingredients in this strange stew of an episode.
The show's opener and crucial tone-setter is the monologue. Legends like Dave Chappelle open with a little bit of relaxed stand-up comedy and others offer charming anecdotes about their lives to provide a warm honey-colored lens to view the show through. Ortega makes a hearty attempt at her opening monologue, but it offers little background about her life and why she's branching out. In all honesty, the monologue is mediocre. There is a funny parody of her first acting stint in a Colgate commercial, but that's about it. She looks and seems earnest, but her warm demeanor does not make up for the absence of anything really engaging. 
The first sketch of the show is an Oscar's parody, and this isn't really worth mentioning due to its watered-down humor. The writing was boring and didn't flow even though Heidi Gardner was hosting as Maria Menounos/Kit Hoover and she is normally a very heavy hitter. The only thing of note was Chloe Fineman's impression of Jamie Lee Curtis, which was spot on and helped to resuscitate an otherwise lackluster opening.
The second sketch is a school clash where one school is a bunch of "normies" (shout-out to Wednesday) and the other is Professor Z's school for the extraordinary (played by Mikey Day). Jenna Ortega plays Zina Neutrino, a girl with telekinesis, and Molly Kearney plays Knockout, a huge man with superstrength and, of course, rage.
The sketch is hosted by Kenan Thompson and he does an excellent job of keeping the game going and refuting Professor Z's strange answers to the trivia questions in a way that makes the audience laugh at their absurdity. This is really the peak of the sketch. Ortega falls flat in her portrayal of an overly zealous teen mutant who wants to impress her professor. The yelling and the clutching of the head in frustration was just dramatic and not funny. Mikey Day does a good job in yelling back at her, heightening the conflict, but no real charming resolution is found. Zina Neutrino ends up using her powers when she's not supposed to and that's that. 
The next sketch follows a format that is a personal favorite of mine. The "Please Don't Destroy" cast with Ben Marshall, John Higgins, and Martin Herlihy is a treat. It follows the three guys, plus Ortega who is in desperate need of a break, and they go on an "All American Road Trip." The distinct personalities of Marshall, Higgins, and Herlihy add a wonderful flavor to the script that could easily have fallen flat. To Ortega's credit, she is charming and funny as well but she is also just playing herself. There is no overacting found here, only hilarity exists as they get on each other's nerves in the car. Just easy fun. 
The next, and possibly worse, segment of the show was ironically when Fred Armisen, the infamous comedian and SNL alumnus, joins the scene. To be fair, it's not his fault that the sketch parodying Parent Trap is terrible. The writers did Ortega dirty, her character is simply an earnest child with a pension for acting and has zero personality. Meanwhile, Armisen's character is hell-bent on going off script, and the director (Bowen Yang) has to keep intercepting everytime he says something crass that's not fit for a children's show. Ortega has no real integral role, and isn't even acting as a signal for the director to come out, because he is watching the scene himself, so her character falls by the wayside.
The rest of the show contains the Weekend Update with a few other sketches and the eternally funny hosts, Colin Jost and Michael Che, riff off of each other in between chuckling about their edgy political jokes. However, the other sketches making fun of MTV's Ridiculousness, a Waffle House breakup, and an Exorcism are all beyond writing about as the scripts are lackluster and Ortega over acts. However, a crown jewel moment of the episode is spurred on by Bowen Yang. His energy is unmatched. He plays a law firm owner with Ortega in the last sketch of the show, who wants a catchy jingle for their business. Andrew Dismukes and James Austin Johnson sing strange songs for them while playing the keyboard in hopes of catching their eye, or ear I suppose. Yang is yelling saying he wants to be transported to a club called Lucciano's and the scene is taken aback by his dominating charismatic energy, and we get a charming jingle in the process!
In essence, while I am critical of Ortega's performance, this episode is a symptom of a larger problem. SNL recently lost several incredible cast members like Kyle Mooney, Pete Davidson, Cecily Strong, Aidy Bryant, Kate McKinnon, and Chris Redd so the new influx of cast members are just finding their footing and writers are learning how to work with them. Perhaps in a few years the show will be what it once was; a comedy show at the height of the New York entertainment scene. But for now, the show will remain in a subpar limbo trapped between the sublime and the wretched.
Disclaimer: Articles designated as "Review" represent the views, opinions, and recommendations of the author, not the 2022-2023 Periscope staff, CHS/CASD administration, or the CHS student body.