Home for the Holidays: Must see holiday films (Reviews)
With the vast assortment of holidays in the month of December, watching movies is a great way to get into the holiday spirit. Here are a few of our favorite movies based around the most commonly celebrated December holidays in America. Included is a rating by staff writer Myana Brown and Sports Editor Hannah Stoner out of five stars for each film, with five being the best and one being the worst. If you watch or have watched any of these films, join the debate over the best holiday films in the comments! 
Christmas:
Krampus (2015)
Rating: PG-13
Run Time: 1h 38m
Starring: Adam Scott, Toni Collette, David Koechner
Where To Watch: Peacock, FuboTV
About: Krampus, a half goat half demon, shows up at the house of a boy without Christmas spirit, and he must protect his family from the evil monster's wrath. 
Our Thoughts: As a Christmas horror film, expectations were incredibly low, but this film is great. It has twists and turns typical to horror films, and it still instills holiday spirit in it's viewers (mostly under the threat of violence from Krampus).  4/5 stars
National Lampoon's Christmas Vacation (1989)
Rating: PG-13
Run Time: 1h 37m
Starring: Chevy Chase, Beverly D'Angelo, Juliette Lewis
Where To Watch: HBO Max
About: The Griswold family plans for a nice family Christmas, they try extremely hard with their decorating and have big plans. However, that all changes when the Griswold's extended family shows up. 
Our Thoughts: Chevy Chase's comedic presence has turned this movie into a holiday classic. Although a lot of the contents of the film are exaggerated, sometimes the holidays genuinely do not turn out as planned, which happens in excess in this film. 4/5 stars
Rudolph the Red-Nosed Reindeer (1964)
Rating: TV-G
Run Time: 47m
Starring: Billie Mae Richards (voice), Burl Ives (voice), and Larry D. Mann (voice)
Where To Watch: Prime Video
About: A heartwarming film about a red-nosed reindeer who outcasts himself to the Land of Misfit Toys, and goes on a journey to find self love and acceptance. When he returns, he becomes a hero since he has the big job of guiding Santa's sleigh.
Our Thoughts: Rudolph is a beautifully written story about finding love and acceptance, capturing the audience by tugging on their heart strings. Although this movie is fairly old and the animation sometimes makes it hard to watch, along with not having much replay value. 3.5/5 stars
Elf (2003)
Rating: PG
Run Time: 1h 37m
Starring: Will Ferrell, James Caan, and Bob Newhart
Where To Watch: HBO Max
About: As Buddy the Elf begins to notice he doesn't fit in around the North Pole and discovers he is a human, he embarks on an adventure to find his real family. Throughout the film, Buddy gets to enjoy the holiday in a way he has never before. 
Our Thoughts: Elf is a comedic film that captures the holiday spirit in a way that the whole family can enjoy. Although this movie is getting a little dated and the humor isn't as relevant now as it was in the early 2000s. 4/5 Stars
The Night Before (2015)
Rating: R
Run Time: 1h 41m
Starring: Joseph Gordon-Levitt, Seth Rogen, and Anthony Mackie
Where To Watch: AMC+, FuboTV
About: Three best friends reunite on Christmas Eve like they have every year. However, their tradition is about to end due to new responsibilities handed to them by age. 
Our Rating: It's a funny movie, but some would find the humor distasteful as it is for mature audiences only. It was boring at times, making this a sub-par choice. 3/5 stars
Hanukkah
Eight Crazy Nights (2002)
Rating: PG-13
Run Time: 1h 16m
Starring: Adam Sandler (voice), Rob Schneider (voice), and Jackie Sandler (voice)
Where To Watch: Prime Video, YouTube
About: Adam Sandler voices a  mischievous small town citizen navigating his way through the holiday season in this comedic film. 
Our Thoughts: Some of the humor in this film was too childish, and the character of Davey was rather unpleasant at times, but eventually redeemed himself after finding love and happiness again. 3/5 stars
Love, Lights, Hanukkah! (2020)
Rating: TV-G
Run Time: 1h 24m
Starring: Mia Kirshner, Ben Savage, and Marilu Henner
Where To Watch: FuboTV
About: A woman finds out that she is part Jewish and then she spends Hanukkah with a Jewish family to learn more about her heritage. 
Our Thoughts: One of Hallmark's original holiday movies, it has an uplifting feel to it, but some of the acting fell flat. 3/5 stars 
Eight Gifts of Hanukkah (2021)
Rating:
 TV-G
Run Time: 
1 hour and 24 minutes 
Starring: 
Inbar Lavi, Jake Epstein, and Sheila Tyson 
Where To Watch: 
Hallmark Channel, FuboTV, and Philo 
About: A woman finds herself at the hands of a secret admirer around the holidays as a man starts sending her gifts for each of the eight nights of Hanukkah. Captivated by the gifts, she is determined to find out who sent them. 
Our Rating: As most Hallmark specials, this film felt sort of been there, done that and had a predictable outcome. 2/5 stars 
Kwanzaa
The Black Candle (2008)
Rating: Not Rated
Run Time: 1 hour and 11 minutes 
Starring: Maya Angelou, Molefi Kete Asante, and Jim Brown 
Where To Watch: Tubi, Peacock, Amazon Prime Video, and Freevee
About: Narrated by Maya Angelou, this documentary explores traditions and values surrounding the African American holiday of Kwanzaa through interviews with the original founders and organizers. Also discussed were obstacles that both the holiday and the people who celebrate it have faced throughout history. 
Our Thoughts:  One of the only films available that covered the holiday of Kwanzaa, this documentary gave quality information about the history of the holiday and the lives of those who celebrate. 4/5 Stars
Disclaimer: Articles designated as "Review" represent the views and opinions of the author, not the Periscope staff, CHS/CASD administration, or the CHS student body.
Leave a Comment
Want to help the Herd? Please consider supporting the Periscope program. Your donation will support the student journalists of CHS and allow us to purchase equipment, send students to workshops/camps, and cover our annual website hosting costs.
About the Contributors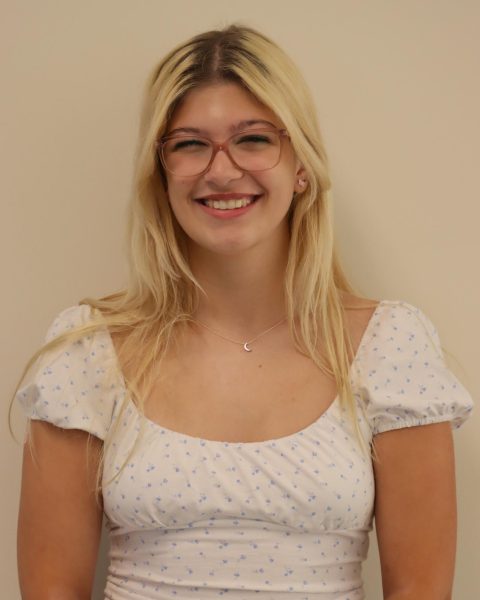 Myana Brown, Staff Writer
Myana is a Senior at CHS and she is very excited to be returning to Periscope for the second year. She enjoys all things Taylor Swift and hanging out with...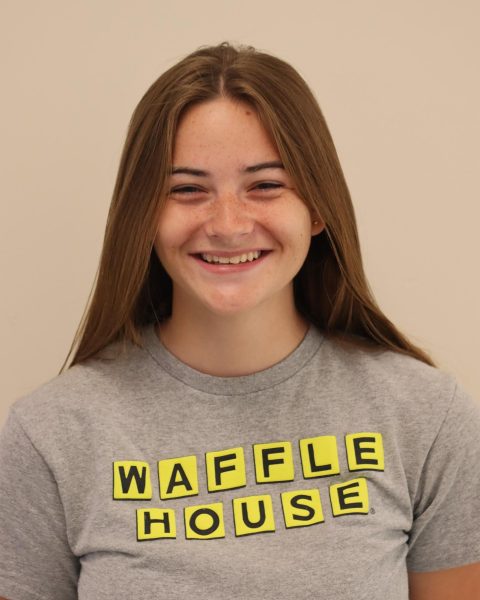 Hannah Stoner, Editor-in-Chief
Hannah Stoner is a senior at Carlisle High School. She is excited and proud to be returning to the Periscope staff for her fourth year as journalism has...