'CODA': Lending an ear to unheard communities (Review)
Despite being dubbed this year's Oscar "villain," the movie CODA has emerged with two Academy wins. Successfully acquiring the Best Picture and Best Adapted Screenplay awards, CODA – which is an acronym for "Child Of Deaf Adults" – follows the story of Ruby Rossi (Emilia Jones), a high school senior who is the only hearing member of her Deaf family. 

Set in the quaint fishing town of Gloucester, Massachusetts, Ruby helps her father (Troy Kotsur, winner of this year's award for Best Supporting Actor) and her older brother Leo (Daniel Durant) on their family's fishing boat. She also acts as the family's interpreter with much of the film's dialogue being in American Sign Language.

Ruby also has a passion, and according to her choir teacher (Eugenio Derbez), a real talent for singing, encouraging her to apply to the Berklee College of Music in Boston. However, this is where the major conflict of the movie lies: Ruby has never done something without her family before, much less something that they can't even connect to. 

The truth is, CODA isn't a groundbreaking film. The plot treads extremely familiar ground and there are no unexpected twists or turns that will leave you scraping your jaw off the floor. However, due to its amazing cast of actual Deaf actors and director Siân Heder's incredible writing and directing, CODA rises above monotony and becomes a transcendentally moving, heartwarming, and deeply satisfying film. 

The portrayals of family are powerful and take your breath away in an instant. The well-known moment where Ruby and her father sit on the back of their beaten up pick-up and he asks her to sing to him is guaranteed to make you sob as you watch him lose his self-titled labels as a fisherman, as a Deaf man, and he simply becomes a father with so much love for his daughter.

Official Trailer--AppleTV+

As a hard of hearing (HOH or hoh) person who only has 20% of my hearing without the use of my hearing aids, I found this movie to be eye-opening. Hollywood has always had an issue with casting hearing actors in Deaf roles and time and time again has overlooked members of the Deaf community. Seeing people on screen that were similar to me and were still independent was heart-wrenching and absolutely made me bawl like a baby.

However, I still have a few qualms about this film.

It appears to be very common in movies and TV shows that revolve around Deaf characters that music is the antithesis of our disability. While the representation in CODA was validating to see, I couldn't help but feel like it was unconsciously suggesting that Ruby was being held back by her own Deaf family. Not to mention the subtle audism (prejudice against Deaf people) in moments where Ruby discusses being bullied in childhood for having an "ugly" and "wrong" voice– for "speaking like a Deaf person."

But there is no such thing as perfect representation.

CODA has cemented itself as one of the most nuanced and compelling portraits of a family in the 21st-century that sticks with you long after you've seen it. It's all you need to see (and hear) to know that CODA is well worth the watch.
View Comments(1)
Want to help the Herd? Please consider supporting the Periscope program. Your donation will support the student journalists of CHS and allow us to purchase equipment, send students to workshops/camps, and cover our annual website hosting costs.
About the Contributor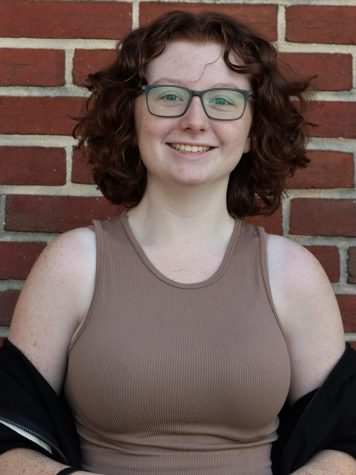 Ryleigh Underwood, Editor-in-Chief
Ryleigh Underwood is a senior at CHS and this is their fourth year on the Periscope staff. They are the manager of CHS's improv troupe, Wingin' It, the...