Bite-Sized Review: "Resident Evil: The Final Chapter"
We welcome Sadie Daniel to the CHS Periscope staff! Check out her first review below.
The zombie series Resident Evil: The Final Chapter, based on the hit video game, has been on television for a few years now but still excites and tantalizes viewers today. Released on January 27, 2017, the sixth installment of the series brought in over $3 million in theaters worldwide. Featuring Milla Jovich, one of my favorite actresses, who plays a pivotal character that packs quite a punch, this movie knows how to keep an audience's attention. The film itself is action-packed and had me on the edge of my seat, anxious to see what would happen next. Who would want to watch a movie that has you falling asleep? The special effects on part of the zombies that plague the world was perfect for an apocalypse movie; realistic and gory. This movie knows how to keep you watching, one undead foot at a time.
Leave a Comment
Want to help the Herd? Please consider supporting the Periscope program. Your donation will support the student journalists of CHS and allow us to purchase equipment, send students to workshops/camps, and cover our annual website hosting costs.
About the Contributor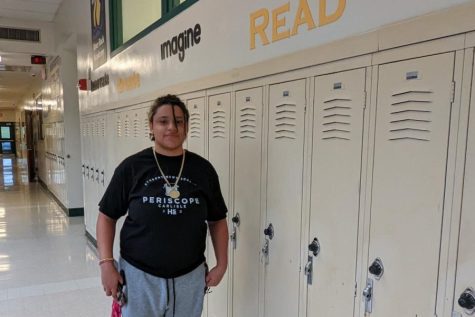 Sadie Daniel
Sadie is new to Periscope this year. She loves writing and watching action movies. She's originally from upstate New York but moved to Pennsylvania this...