Cat Crushed: "Are You Alright?" (Review)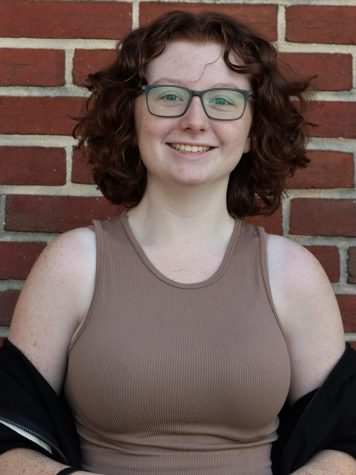 More stories from Ryleigh Underwood
Lovejoy (also known as LVJY) is an English indie rock band based in Brighton. They debuted on May 9, 2021 with their EP Are You Alright? along with a music video for their song, "One Day." The band itself is made up of Wilbur Soot (vocals, guitar, and songwriting), Joe Goldsmith (guitar and songwriting), Ash Kabosu (bass guitar), and Mark Boardman (drums, percussion).
They began as Hang the DJ, presumably named after the Black Mirror episode with the same name, founded by Joe and Wilbur sometime during 2019-2020. The name was later changed to Lovejoy after their mutual friend, Benedict Lovejoy, who would hang out with them during early songwriting.
Their debut EP, Are You Alright? features album art by Elsie Cairns of a cat being crushed to death by an anvil. Despite the semi-gruesome scene, the music is anything but. With only a four-song tracklist totaling 12 minutes, the band manages to create catchy choruses and beats that'll be stuck in your head for days after, like a mini-concert experience.
We open this night with "Taunt," a song about reminiscing over a past lover and how the relationship unfolded. Sung over a classic rock beat accompanied by electric guitars and trumpets, the singer emphasizes the insecurities and "pretty privilege" that veiled their lover's perspective. The official music video was uploaded a day after the album's release, featuring Wilbur Soot's close friend, GeorgeNotFound. 
Lovejoy
Next up is "One Day," a song originally shared in small clips on Wilbur Soot's Twitch livestream on April 14, 2021. The only song to be teased before the EP's release, "One Day" is a hope-filled song that discusses improving the future despite facing hardships in the past. It specifically focuses on the singer's relationship with his lover mentioned throughout the song, with him wanting her back despite her not being a good life partner. The music video that racked in ten million views, dropped on the same day the album did, featuring all the band members prancing around a Brighton street late at night. 
A fan favorite from this EP, "Sex Sells," is the longest song on the album, clocking in at just over four minutes. It's one of the more lyrically complex songs on this EP, following the current climate of the world, more specifically Britain. This tune focuses on the themes of sex, love, and politics, rendering it in a similar vein to "I'm Sorry, Boris" from Wilbur's debut solo album. 
Closing the night with "Cause for Concern," my personal favorite track, a song with lyrics that I will never not be humming under my breath. The song itself follows the narrator's lover and how they could do anything to the narrator because they wouldn't care as they are so infatuated with them. It reminds me a lot of the overall vibe in Tom Lehrer's "Masochism Tango."
Are You Alright? comes from a band with a lot of potential. The addition of horns in every track provides a lot of flavor for a listener's ear and the energy of each performance is jubilant and vibrant. While they still stumble through romance clichés and awkward metaphors, Lovejoy remains a band with promise,  still adored by fans worldwide.
View Comments (5)
Want to help the Herd? Please consider supporting the Periscope program. Your donation will support the student journalists of CHS and allow us to purchase equipment, send students to workshops/camps, and cover our annual website hosting costs.
About the Contributor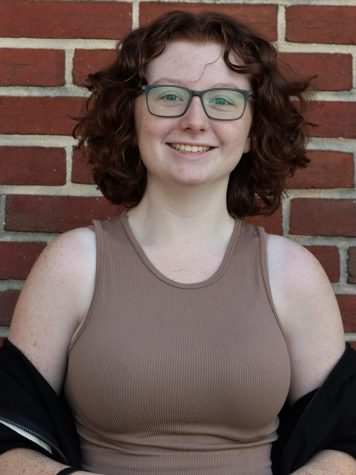 Ryleigh Underwood, Editor-in-Chief
Ryleigh Underwood is a senior at CHS and this is their fourth year on the Periscope staff. They are the manager of CHS's improv troupe, Wingin' It, the...