"Born This Way:" How JoJo Siwa coming out can benefit kids (Editorial)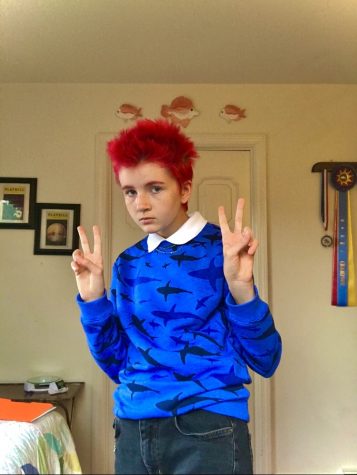 More stories from Jay Barker
Nickelodeon star JoJo Siwa, known for her role on Dance Moms, has recently come out as a member of the LGBTQ community to an overwhelmingly positive reaction from her fans, both new and old. This marks a huge amount of progress made for the community as a whole, as well as providing some much-needed representation.
Coming out can be a terrifying thing for LGBTQ people. For many, this fear is justified. LGBTQ youth on average experience homelessness, suicide, and violence at a much higher rate than their straight and cisgender peers. 
Siwa's casual approach to the situation has been almost unheard of from someone with as large of a platform as her.
In Siwa's own words during an Instagram Livestream confirming her sexuality, "I don't want it to have to be such a big thing […]. That's just who I am."
The first clue to many of her fans was a TikTok video posted with the "LA Pride House," a group of TikTok creators who are all members of the LGBTQ community. She followed it a day later with a video on her own page, lip-syncing to Lady Gaga's "Born This Way." 
One of the more notable parts of the event is her lack of a distinct label. When asked by a viewer on her Livestream Siwa replied, "I have thought about this, and the reason why I'm not ready to say this answer is because I don't really know this answer […], I want to share everything with the world but I want to keep things in my life private until they're ready to be public."
Siwa has since confirmed that she has a girlfriend.
The Tonight Show with Jimmy Fallon
It is essential that young LGBTQ kids see people like them being famous, being themselves, and being happy. Despite increasing support for the community worldwide, instances of representation are difficult to find in the mainstream media. It can be equally important for people who are not LGBTQ to see this positive representation. In areas where LGBTQ people may not be safe or recognized, online/on TV could be the first time some of these people are exposed to others who aren't straight and cisgender. 
Siwa's audience is almost completely composed of very young children, to whom she preaches her message to always be yourself, no matter what other people think. In an interview with Jimmy Fallon, she recognized the risk to her career she took in posting a photo of her "Best Gay Cousin Ever" t-shirt on her Twitter.
Determined to stick to her belief, Siwa said, "If I lost everything that I created because of being myself and because of loving who I wanna love, I don't want it."
Disclaimer: Articles designated as "Editorial" represent the views and opinions of the author, not the 2020-2021 Periscope staff, CHS/CASD administration, or the CHS student body.
About the Writer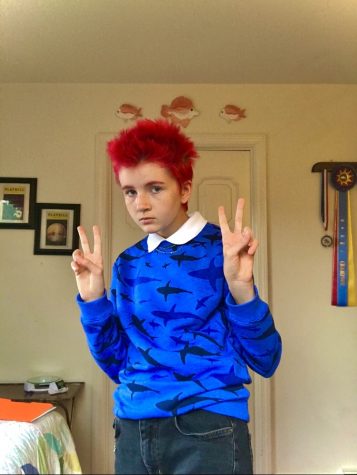 Jay Barker
Jay is a freshman at Carlisle High School this year and new to the Periscope staff.  They like to do all types of art in their free time, such as pencil...