Poetic expressions: NEHS to host Poetry Week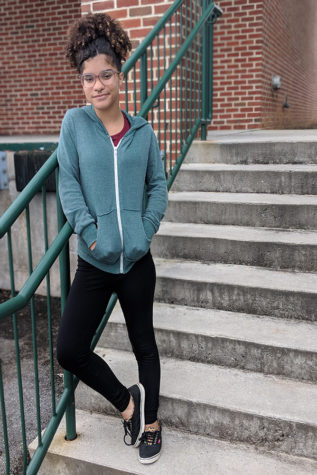 More stories from Summer Hollingsworth
Poetry can be a great medium to express feelings and emotions, and the word poetic is often used to describe something mystical and beautiful.
At CHS, students and staff are focused on maintaining an environment of new ideas and continuous learning. As part of that mission, CHS celebrates National Poetry Month, which is aimed at exposing people to new and different styles of poetry, by having a Poetry Week, to be held this year Apr 15-19. 
While the entire month of April is National Poetry Month, National English Honor Society (NEHS) condenses it down to just one week. Throughout the week, they encourage students to participate in a variety of activities.
Poetry Week is organized by Sarah Clayville, NEHS co-adviser and English teacher, as well as a dedicated team of students. The event is done every April and it's been a tradition at Carlisle for three years.
Junior Morgan Leshniowsky is a part of the team effort of picking the poetry that's involved.
"I wanted to be involved in something, and I enjoy poems," Leshniowsky said.  
Even though it can be difficult, Clayville believes getting students interested in poetry is worth it.
"If they haven't been exposed to the right kind of poetry, then they might say 'Well, I don't like it,'" said Clayville.  
She tries to expose kids to diverse types of poetry, to help them find a genre of poetry they will enjoy.
It was started at CHS as a way to involve students and do something for the school that tied into English Language Arts (ELA), and it now serves that purpose, as well as the purpose of shaping teens' love and interest of poetry.
On Tuesday, April 16, students are encouraged to wear a shirt, jacket, etc with poetry on it, for Wearable Poetry Day. It's a fun and creative way to make sure students are seeing poetry all over the school. There are also artistic representations of poems being hung up in M30, and some students are handing out poems throughout the week.
A lot of work goes into poetry month with planning usually starting around February, and it thus can result in a slew of great poets and quotes, that can often help students to see the positive side of poetry.  
"I think poetry month is definitely important here at CHS and outside of school as well," said  9th and 10th grade English teacher Shellee Hoover. "I think the more exposure students have with poetry, the more they will begin to enjoy it."
For more information on Poetry Week you can visit room M30 or ask any NEHS member.
Leave a Comment
Want to help the Herd? Please consider supporting the Periscope program. Your donation will support the student journalists of CHS and allow us to purchase equipment, send students to workshops/camps, and cover our annual website hosting costs.
About the Writer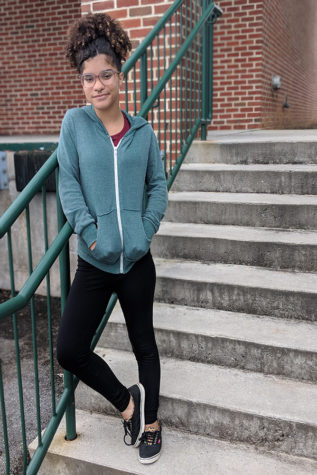 Summer Hollingsworth, Staff Writer
Summer is a 14 year old staff writer who loves listening to music, reading, learning new things, and writing. Even though she spends a lot of time immersed...