Bohemian Rhapsody: the story of the band brought to theaters (Review)
Bohemian Rhapsody brings the legacy of the band Queen back to life, through a thrilling and heartfelt movie.  The film follows the life of Freddie Mercury, with his journey in the legendary band and how he  lived his life as a British bisexual man in the mid to late 20th century.
The movie portrays Mercury's personality as dramatic and colorful, destined to be a star. Even when unfortunate things are happening to him, he maintains an air of cheer and carelessness.
The movie starts with a young Mercury meeting Roger Taylor and Brian May, two members of Queen, after their lead singer had just quit on them. He surprises them with his vocals, and walks away confidently, calling out to them, "I'll consider your offer."  Mercury eventually decides to join the band, and from there the movie becomes fast-paced, never having a dull moment.
As time passes in the film, the band jumps from one achievement to the next, going from recording their first album, to getting signed by John Reid, to then deciding to go on a tour of all across the country. With his then-fiance Mary Austin by his side, Mercury is confident and upbeat all throughout this time period.  Later in the movie, he describes being a performer as "what I was born to do."  
Nearing the middle of the film, the focus shifts into that is happening in Mercury's personal life.  He is shown  beginning to question his own sexuality. Mercury eventually comes out as bisexual to Austin, which then ends their romantic relationship. However, they remain close friends, and Austin continues to be a recurring character throughout the movie.  
The focus is then placed on to Mercury's drinking and partying. He becomes routinely late for meetings with the band, and when he does show up he is often drunk.  He continues to clash with the rest of Queen, and eventually, he ends up separating from the band to go solo, which was a decision helped in part because of one of his lovers. He signs a two album contract, but it's made obvious by the movie that he's overworking himself.
Eventually, he ends up rejoining Queen, calling them his family, and asking them to forgive him, even though he admits he treated them horribly. They all agree to doing a performance at LiveAids and during practice, Mercury breaks the news that he has AIDS. The band is taken aback, but Mercury assures them that he doesn't want to be a pity case.
The movie ends with an exhilarating performance of Queen playing "We Are The Champions" at the LiveAid concert and a quick overview of the band member's lives after the movie.
Mercury later passed away of an AIDS related disease on Nov. 24th, 1991.  The remaining members of Queen set up the Mercury Phoenix Trust in his memory. 
Bohemian Rhapsody is a movie that you don't want to miss seeing.  It shows the life of Freddie Mercury in a way that's powerful and full of meaning.  While I wasn't a big fan of Queen before watching the movie, I grew to like them while watching it. If you're thinking about seeing this movie, I highly recommend making time to watch it.  
View Comments(1)
Want to help the Herd? Please consider supporting the Periscope program. Your donation will support the student journalists of CHS and allow us to purchase equipment, send students to workshops/camps, and cover our annual website hosting costs.
About the Contributor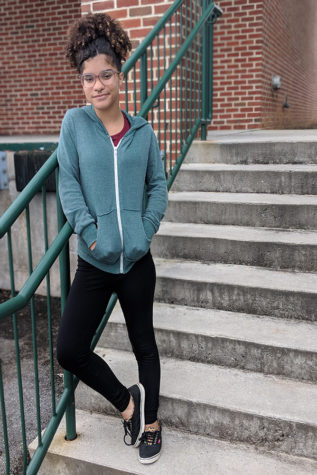 Summer Hollingsworth, Staff Writer
Summer is a 14 year old staff writer who loves listening to music, reading, learning new things, and writing. Even though she spends a lot of time immersed...