Concentration/Study Music (Playlist)
Hang on for a minute...we're trying to find some more stories you might like.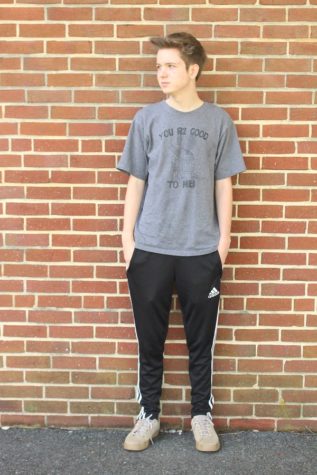 More stories from Treston Johnson
Here is a collection of modern and old "rhythmic" melodies you can listen to when feeling stressed or need help concentrating. The following twenty-one songs were individually selected for its slow yet energized vibes, enjoy! Please note: link is unavailable on CHS campus.
"She Don't Know" – Tatiana Manaois
"Paris in the Rain" – Lauv
"Every Time I Breathe" – Arlissa
 "Art Deco" – Lana Del Rey
 "party favor" – Billie Eilish
 "hostage" – Billie Eilish
"Appreciation" – Terror Jr
 "Die Trying" – Michl
 "Trump" – Evalyn
 "Dream A Little Dream Of Me" – Ella Fitzgerald, Louis Armstrong
 "Black Coffee" – Sarah Vaughan
 "Is You Or Is You Ain't My Baby" – Dinah Washington
 "I Heard Love Is Blind" – Amy Winehouse
"Love Is A Losing Game" – Amy Winehouse
 "Somebody Else" – VÉRITÉ
 "Black Beatles X You Was Right" – Lauren Sanderson
 "Melt – Acoustic" – JONES
 "Indulge – Acoustic" – JONES
 "Drift" – Galimatias
 "Maybe" – Alina Baraz
 "Won't Cry" – Goldwash