'Melodrama' brings out emotions and tops the charts (Review)
Hang on for a minute...we're trying to find some more stories you might like.
Melodrama by Lorde is mainly a slow pop album with a melancholy tone.  It has a background beat and keyboard in almost all of the songs.
Some songs, like "Liability (reprise)," are very slow and on the more depressing spectrum of things. Other songs, like "Perfect Places," has a very excited beat and hype tone and is meant to cheer even the saddest people up. This is one exception to the album, since almost all of the other songs could bring anyone down to the worst moods in an instant.
This album got a review of 91/100 from Metacritic, and an 8.6/10 listener rating. This a very good rating and personally I think it is very deserving. This album brings in a very good variety of music and is sung very well and I think it deserves that rating, if not higher!
On June 25, she hit the number one album seller out of 200 others. She sold 109,000 albums by the time the week of the 22nd ended. This was her first number one album which is impressive, considering this is only her second album release.
Melodrama marks the third album by a woman in a row at No. 1 on the chart.  Lorde leads a jam-packed top 10, as six albums debut in the region.
This album is definitely worth listening to since it is in the early stages of its music-life and will only continue to grow from here on out.

About the Writer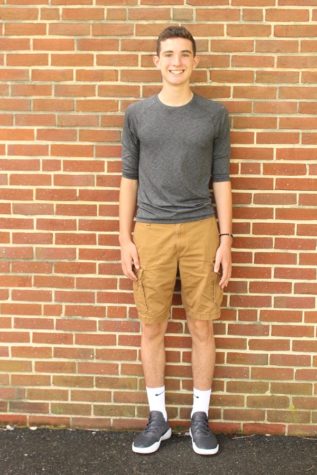 JT Kuhn, A&E Writer
JT Kuhn is currently a freshman at Carlisle High School and this is his first year on the Periscope staff. He writes for the A&E section but occasionally...