'This is Where it Ends' offers a blood chilling reading experience (Review)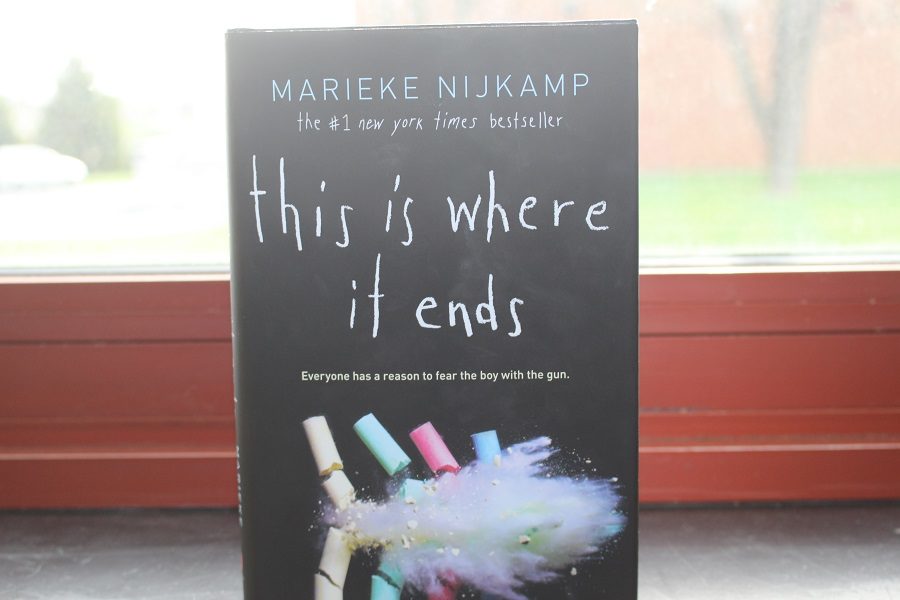 This is Where it Ends tells the intense story of a small town school shooting. Marieke Nijkamp writes from four different perspectives as she tells the  fifty-four minute story.
Centering a young adult novel on a school shooting is a daunting task. There is much uneasiness and unspoken fear about the topic. A novel of this type was nearly unheard of, which is what first attracted my eye.
Nijkamp does an incredible job of making the story feel real. You feel like you're in the auditorium with the students of Opportunity High. You feel the terror, panic, anger, and devastation that the students are experiencing.
Although the story itself is told in less than an hour, Nijikamp develops the character's intertwined back stories through flashbacks.
Telling the story from four different characters has multiple advantages. It gives the reader a multitude of perspectives on the situation as they watch it unfold. You get to see what each character is thinking as they experience the same devastating event from different parts of the high school.
Each of the four characters has a personal connection to the shooter. Not only is the book discussing senseless acts of manslaughter, but also the guilt these four people felt from personally knew the shooter.
Every student and every parent in Opportunity was terrified of the shooter, but these four characters had their own reasons to fear him.
While watching their friends die at the hands of someone they once knew, they wondered if there was anything they could have done to stop it.
This theme was the most shocking and brutal element of the story. It is making readers put themselves in the place of the characters. You find yourself asking: What would I do in this situation? How would I react? What would I do if someone I once loved, or someone I hate, planned a school shooting?
These are things you never want to think about, which is why I was unable to put the book down. It forced me to ask questions that society often does not confront.
The novel left me broken-hearted, but the elements of heroism and community left me with a feeling of solemn grief.
A beautiful and heart wrenching ending scene gives closure to the few remaining questions spiraling through my head. How can you move on from this? How can you let go and live on knowing nothing will ever be the same?
Told in a brutally honest manner, This is Where it Ends has definitely made it on my list of the best books I've ever read.
About the Contributor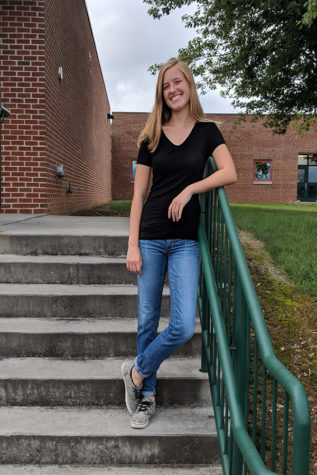 Carol Etzel, Magazine Editor-in-Chief
Carol Etzel is a senior at Carlisle High School. This is her second year as Magazine Editor-in-Chief. Along with Periscope, she also plays the clarinet...