Xbox's 'Titanfall' breaks new ground (Review)
Hang on for a minute...we're trying to find some more stories you might like.
There aren't many game developers that can say that they defined a genre with their game. Even fewer can say they did it twice. The developers at Respawn Entertainment may have just done that.
Respawn Entertainment, made up of the key developers of Infinity Ward (creators of "Call of Duty"), redefined the first-person shooter genre with 2007's "Call of Duty 4: Modern Warfare," a game that introduced the killstreak and perk system, now staples of the genre.
They followed it up with "Modern Warfare 2," which helped to further solidify their dominance as the premier FPS developer.
Now, nearly five years later, with a new company and a new franchise, they come into the new generation of gaming swinging. Welcome to "Titanfall."
Exclusive to the "Xbox One," "Xbox 360," and PC platforms, "Titanfall" is a new kind of first-person shooter. A far cry from the ultra-realistic military shooters, "Titanfall" features parkour, giant robots, gigantic swords, and even a few dinosaurs; it's a game designed for the kid in all of us, but it's still mature enough to speak to us as adults.
Another thing about the game that's different than others is that it's completely multiplayer. There is no single-player campaign, and the story is woven in between the multiplayer matches themselves. It may seem silly, but actually ends up working out in the game's favor because the developers could spend so much time polishing the multiplayer mechanics of the game. Namely, the Titans themselves.
Titans, the giant mechs in the game, are not simply there for set pieces. The mechs are a vital part of the battlefield. Everybody in the game gets them, and everyone needs to use them in order to win. The Titans are huge and deal lots of damage. Rushing towards one as a Pilot (the foot soldiers you play as in the game) will almost always end badly. Good thing for Pilots is that they're fast. Really fast.
With the power of their "jump kit," they can run on walls, double-jump up buildings, and climb on top of Titans. The battle between the speed of the Pilots and the strength of the Titans makes for some awesome moments, and never feels unbalanced.
Another new feature being used in "Titanfall" is the use of the cloud. Instead of running their own servers, Respawn is using Microsoft's Azure server network. The Azure network is a massive network of servers that Xbox developers can use for their games. The benefit of Azure is that "Titanfall" has completely dedicated servers, which makes for smooth gameplay and great connections between other players.
In my playtime with the game, I experienced no lag, and the gameplay was buttery smooth.
"Titanfall" is a Titan of a game (pun intended) and everyone should play it. If it has one fault, it's that other first-person shooters are no longer as fun to play. If you don't have an Xbox, "Titanfall" may just make you get one. And if you already have one? You're in for a wild ride.

About the Writer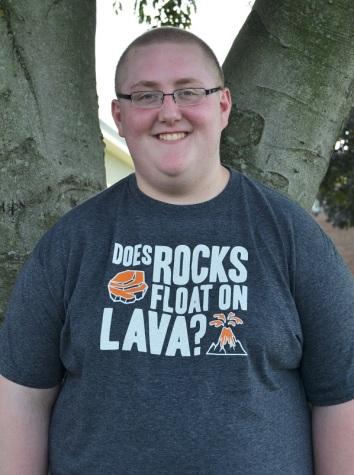 Joey Kucker, A&E editor
Joey is a senior who has been writing for Periscope since his freshman year.  He's fun and easy-going, but always ready to work hard to make Periscope...