Done with Donut Day: two perspectives
October 6, 2015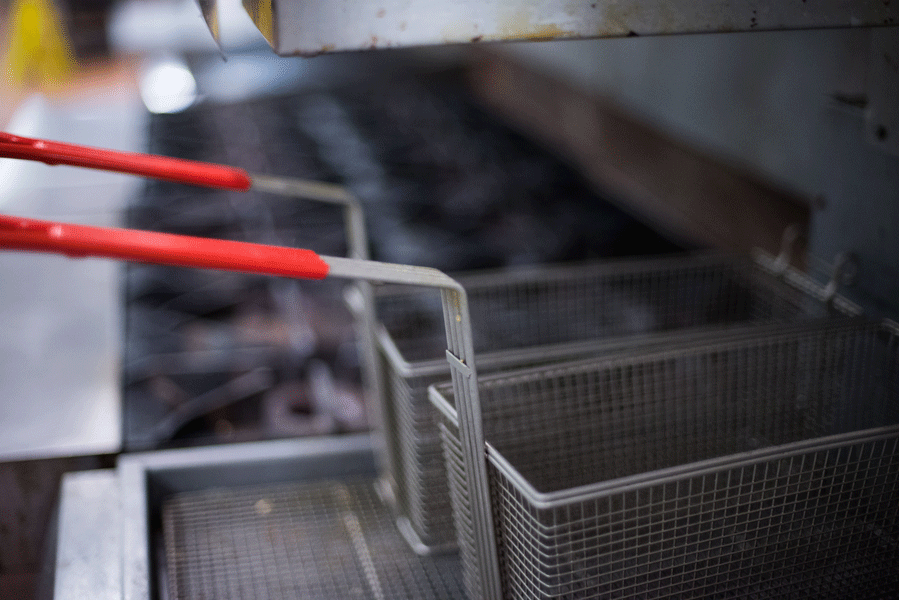 Culinary Arts tries new fundraisers this school year
This year the Carlisle High School Culinary Arts program will no longer be conducting donut day, which had been a tradition at the high school but will try new fundraisers instead.
"Donut Day was cut mainly due to it not being very profitable," said senior Jasmine Handshew, a culinary student. "In place of donut day, we did sell whoopie pies but that fundraiser has now ended."
Donut Day was a day at Carlisle High School where the culinary program would come in early for a few days to prepare fresh donuts for Carlisle High Schools students and staff that could be bought at a bargain price. This is the first time in a long while that the culinary students won't be making the donuts. There are mixed feelings on whether or not dropping donut day was a wise decision.

Loading ...
Dave Iben, a junior this year at Carlisle High School who was a culinary student last year and is again this year said that "It is kind of sad to see Donut Day go. I do know those that came in early worked seriously to prepare for the event and they prepared fresh donuts for a long time, some coming in really early in the morning a few days ahead of time to prepare. I never got a chance to really help prepare for Donut Day myself, but it would have been a nice experience to be a part of."
"
Last year there were [two-hour] delays and that caused a lot of time issues with Donut Day. Sometimes, we came in early and couldn't do anything, because delays caused the Donut Day to be held back."
— Senior Hannah Cutchall, Culinary Arts student
Senior Hannah Cutchall who is also a student to Carlisle High School's culinary program offers some perspective into how much work went into preparing for Donut Day: "Last year I showed up at 4:30 in the morning to help prepare and some people that came to help later weren't as serious about preparing the donuts."
"Plus, last year there were [two-hour] delays and that caused a lot of time issues with Donut Day," said Cutchall. "Sometimes, we came in early and couldn't do anything, because delays caused the Donut Day to be held back."
She added, "I think it is difficult for some people to see the tradition go, but I think people should be open to other ideas also. The whoopie pie fundraiser was an example of good idea to start."
All three culinary students interviewed made it clear that the final decision to cut Donut Day was the Chef's, but most also understood why it had to be cut.
Chef Carey Ehly, like many of his students, said, "The main reason the event was cut was due to it not being profitable and also it being a safety issue."
Do you have a good idea for a Culinary Arts fundraiser?  Share your thoughts in the comments below!
View 4 Comments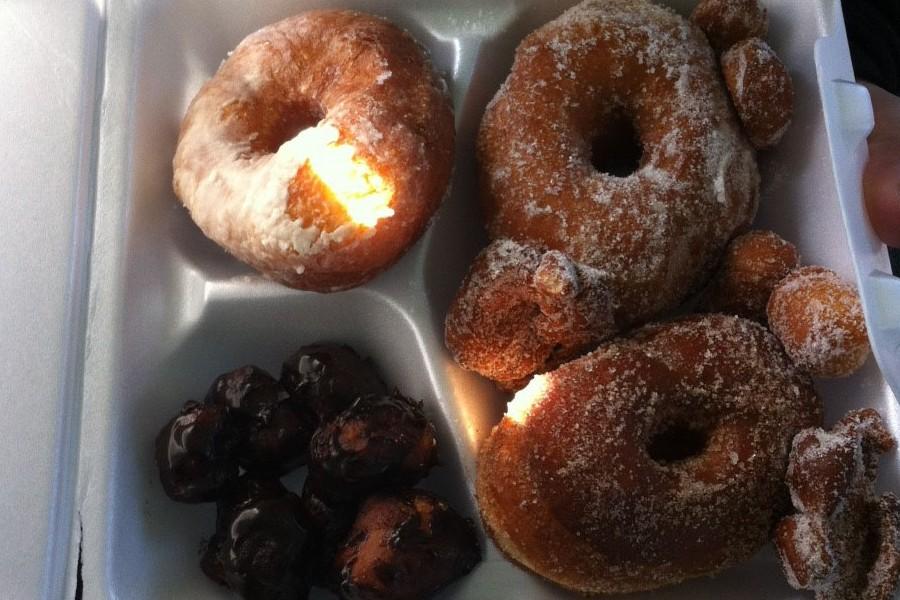 Students react to cancellation of Donut Day
The day was delicious.  The smell of fresh donuts filled the hallways and students bought as many donuts as they could in one day without getting sick. Donut Day has been a very popular event among students at CHS.
This year, however,  the tradition of Donut Day has come to an end. Donut Day was replaced with a whoopie pie sale last week and hopefully more fundraisers throughout the year.
Students have had strong reactions to the cancellation of Donut Day.
Junior Grace Winton said, "I will miss much more than the tastiness of the beautiful donuts. I will miss seeing our school line up in excitement for the purchase of as many donuts as possible."
Winton makes a valid point in commenting about students lining up for donuts. Students were often late to class because they were in line for donuts.
Sophomore Devon Sweeder said, "I am greatly saddened by the loss of Donut Day […] I only got to participate once but it was amazingly delicious."
This year's freshmen class has never experienced Donut Day and Sweeder communicates the impact of Donut Day on students. She had only participated in the event once before but it will forever be a part of her memory of CHS.
But some are looking to the future.
Junior Chrissy Hoss said, "Another chapter of CHS traditions has ended but I can't wait to see what the future holds."
Hoss is hopeful about future fundraisers from the Culinary Program. Those involved in the program hope to have fundraisers throughout the year to supplement their proceeds from Donut Day and help provide the student body a quick fix for their sweet tooth.
View 6 Comments