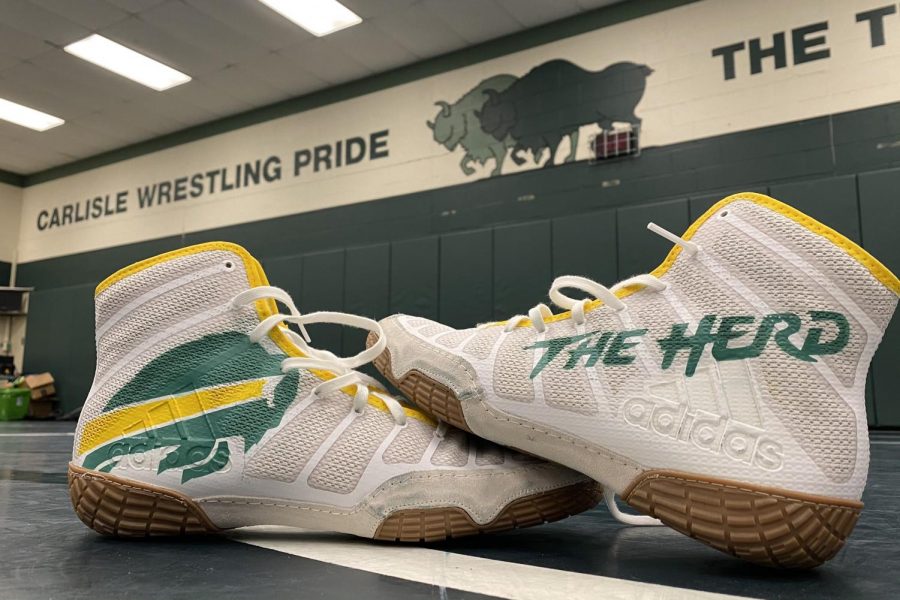 Jarrett
A sport famous for its intensity has the ability to transcend high school athletes from boys to men. Wrestling has a unique way of changing your character and your outlook on life. Whether that be the indescribably tough practices, the weight cuts, or the feeling you get when you're alone out on the mat, wrestling challenges you mentally and physically and to some people, that is the perfect escape.   Azmeer Ibrahim, a senior for the Thundering Herd wrestling team, said, "Wrestling has changed me as a person and my mindset in life in so many ways. But the biggest thing it has shown me is hunger."
Ibrahim didn't start wrestling until his 7th grade year for the Herd and has since blossomed into a District Qualifier last year as a junior. 
This is very different from another senior on the wrestling team Clayton Shughart, who has wrestled for almost 12 years of his life.
"The sport is a great way to not think about the other issues I'm going through and I can just have a good time with people I enjoy being around," Shughart said. "It has given me a reason to keep driving and have something to look forward to in times of uncertainty."
This has been extremely important this year as the pandemic has terrorized the scheduling and the certainty of the season. 
Senior and captain of the team Noah Clawson said, " Not being able to compete would definitely influence my mental health, especially this year. With everything going on in the world it is very easy to feel helpless. Thankfully we have been given the opportunity to compete this year."
This year Clawson will have the opportunity to go for his 100th varsity win along with two of his other Thundering Herd teammates Colton Zimmerman, and Sean Smith this season.
 "Wrestling teaches athletes discipline and perseverance," said Coach Wilson, who has been coaching the sport for 15 years. "Discipline because you need to watch your weight and stay strong, perseverance and accountability because it's only you out on the mat. You can't hide behind someone else or blame a teammate. It is a sport that will help any athlete grow."