Jumping through the differences: Indoor vs. outdoor track and field
Hang on for a minute...we're trying to find some more stories you might like.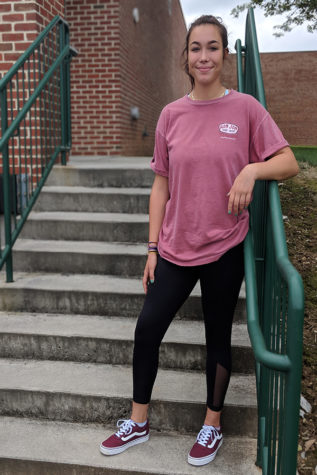 More stories from Karolena Santiago
Track athletes have the option of participating in indoor and/or outdoor track, depending on what season it is.  However, they do have to deal with the transitions of the season.
If athletes participate in indoor track, they most likely are also planning on participating in outdoor track.  Both sports offered at CHS have major benefits for the athletes. It depends on what the athletes prefer.
Recently we had the chance to catch up with two student-athletes who participate in both indoor and outdoor track about the two sports and the differences or similarities: Elijah Ibrahim, a senior jumper, as well as Rashad Jefferies, a sophomore jumper.   
Q1: How are the practices similar between indoor and outdoor track?
Ibrahim:  Yeah, it's pretty much the same because we have the same coach for indoor and outdoor, so we know what to expect.  During outdoor, they could be longer because there is more sunlight.
Jefferies:  Normally they are about an hour sometimes more; it justs depends on what coach has us doing that day. It is the same for both indoor and outdoor. 
"
The way I see it, indoor is basically a prep season for outdoor when you have to really be ready to compete with the best. "
— Elijah Ibrahim, senior jumper
Q2: What is one thing that is different between indoor and outdoor seasons?
Ibrahim:  One major thing is that during the outdoor season, we can take more people to the meets.  
Jefferies:  I agree, indoor offers less space.  [While] sometimes the AC in the building helps, sometimes I just like to be outside because I feel like I can actually take a run.  
Q3: What do you do to prepare for the seasons?
Ibrahim:  If it's a returning experienced athlete, you normally just try out and make it.  The way I see it, indoor is basically a prep season for outdoor when you have to really be ready to compete with the best.  
Jefferies: I actually love to run, so I'll go on one whenever I feel like it and that goes for year round.  
Q4: How do you feel this indoor season went?
Ibrahim: This indoor season didn't go exactly as I planned, though I had some surprises, such as my two jumps that I'm weaker in improved significantly. Although indoor helped me get out all my kinks to be ready for the outdoor season.
Jefferies:  This indoor season went pretty good everyone had their ups and downs but as a group we did amazing.
Q5: What are you looking forward to for outdoor season?
Ibrahim: The thing that I look forward to most in outdoor is getting the chance to jump in the nice warm weather. Also, the chance to compete in meets a lot more than what I did with indoor and see a whole bunch of new people I will be competing against.
Jefferies:  The thing I am looking forward to the most is going to States because that is my goal.  
Q6: How do you feel the two seasons overlap and build off of each other?
Ibrahim: Indoor overlaps with outdoor in the sense that it prepares you for outdoor a great amount. With indoor, it [consists] more of strength workouts and a lot of practice rather than meets. So when outdoor comes up, you are in great position to really compete.
Jefferies:  As well as what [Ibrahim] said, indoor has been a prep season and allows us as a team to get more comfortable with each other.  
While the indoor season has wrapped up, Sophia Toti is continuing to compete; she will participate in the New Balance Indoor Nationals during Mar 8-10 in New York City. According to the CASD website, the outdoor season begins practices on Mar 4 where the team will prepare for their first meet on Tuesday, Mar 26 against Chambersburg.  The athletes on the team have the potential to participate in up to 16 meets within the season.

About the Writer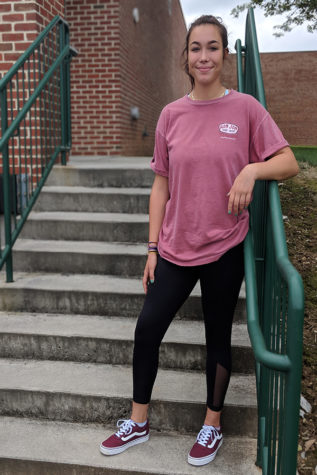 Karolena Santiago, Photographer
Karolena Santiago is currently a freshman at Carlisle Area High School.  Karolena is a sports manager for football. In her free time, she enjoys taking...