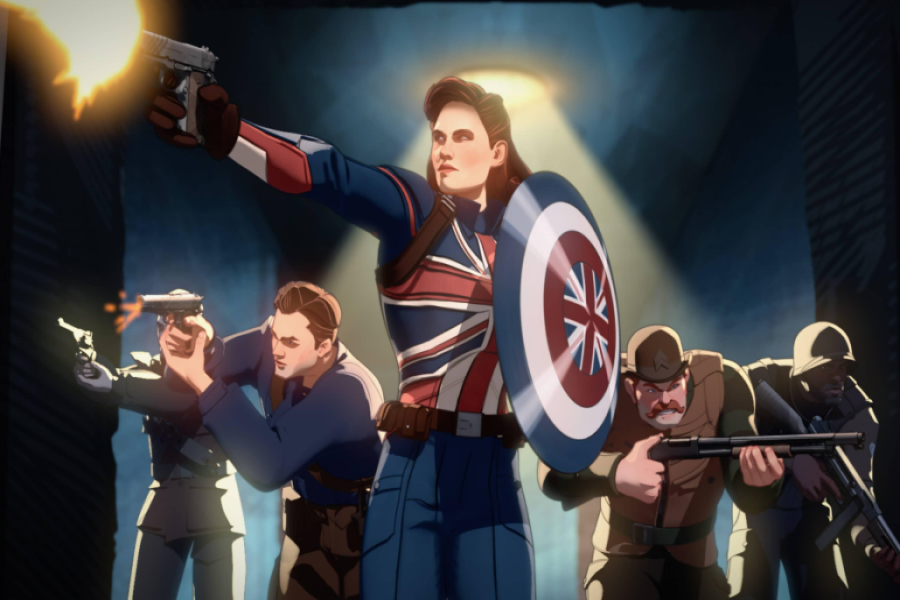 Marvel's Official Website
What if Peggy Carter was given the super-serum instead of Steve Rogers? What if T'Challa became Starlord instead of Peter Quill? Marvel's What If…?, directed by Bryan Andrews with head writer AC Bradley, follows these alternate endings, bringing the beloved characters of the Marvel Cinematic Universe with them. 
Season one of the Disney+ animated series has nine episodes each following The Watcher (Jeffery Wright) as he shows us the different endings in the multiverse. Many cast members returned to reprise their iconic roles such as Hayley Atwell (Peggy Carter), Samuel L. Jackson (Nick Fury), Benedict Cumberbatch (Doctor Strange), Chris Hemsworth (Thor), and much more. The show features a final performance from Chadwick Boseman as T'Challa before the late actor's tragic death last year. 
With positive role models and new stories What If …? becomes a must-watch for Marvel fans everywhere.  
Keep in mind that it is for long-time fans because the show calls back to iconic moments within the MCU and refers back to important plot points. There are a lot of spoilers contained in the show and if you've never watched any other Marvel movie, it gets very confusing. 
The show's witty dialogue and detailed animation brings fans another amazing show and the interesting premise and action-packed scenes keep audiences engaged. The show also brings back the smooth humor that Marvel has been so good at creating. 
However, it is necessary to comment on the fact that while this show has many great episodes, it also has a few boring ones. There are a lot of inconsistencies in pace and tone which can leave viewers with a bit of whiplash as the show goes back and forth from well to poorly written. The show will go from a powerful and moving episode and then change to an emotionally disappointing episode with a subpar plot. 
At times the dialogue seems stiff and unnatural to the point of it becoming awkward. This may have been caused by the fact that most of the voice actors have never actually done voice acting before. Most of the lines that were delivered weirdly were lines that were supposed to be motivational, snarky, or sarcastic. Even though most of the lines were delivered well, it didn't take away from the fact that it was awkward and choppy. 
Even with these minor flaws, Marvel has created yet another great show that will keep fans interested. Fans who've seen the show enjoyed it so much that creators are now considering a live-action spin-off. For the fans who haven't seen it–it will surprise, confuse, and excite you but most of all, it will make you ponder the question "What If…?"