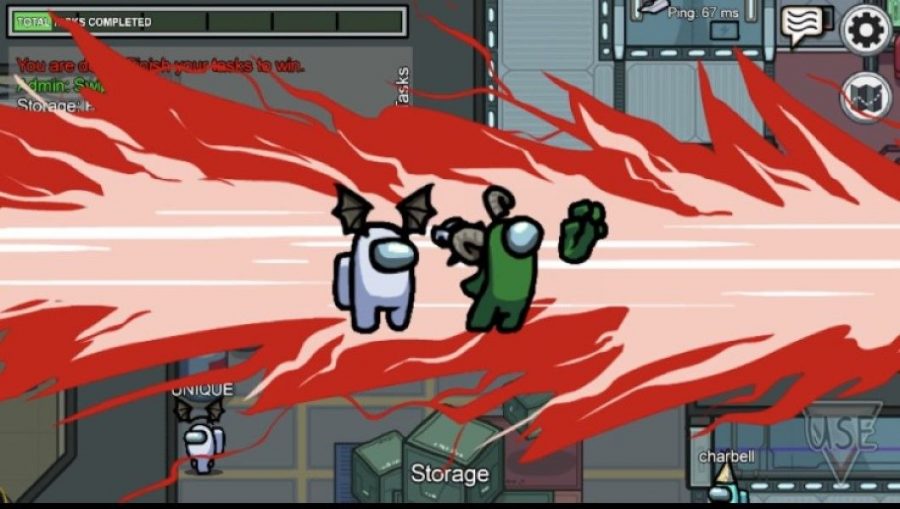 Jay Barker
Among Us is a cross-platform and international game that was released in 2018, but recently became popular among teenagers. The game is free on the App Store, which may have contributed to its success.
The game, similar to the party game Mafia, is based on discovering which of 10 players is the imposter, whose goal is to kill every other player without being discovered. 
"I like the simplicity," said Olivia Daniels, a freshman at CHS. "It's pretty easy to learn and based off of concepts people are already familiar with. It's calming and fun, even if it involves murder."
The game has gained popularity from social media as well as by simple word of mouth. 
"I just heard about it online," said Daniels, "Mostly through memes."
76% of CHS of students who participated in a poll said that they had played the game.
 Among Us has been played by many growing, as well as popular, Twitch streamers, in addition to congresswomen Alexandria Ocasio-Cortez and Ilhan Omar who played it for the first time live to an audience of over 400,000 viewers.
Daniels said that the reason the game blew up was "probably a combination of boredom from quarantine and a need for other people's company, even if it's just virtual."
The developers of Among Us have released information concerning a large update to the game in place of a sequel, including things like a friend request/account system, support for colorblind players, improved servers, and a new map.