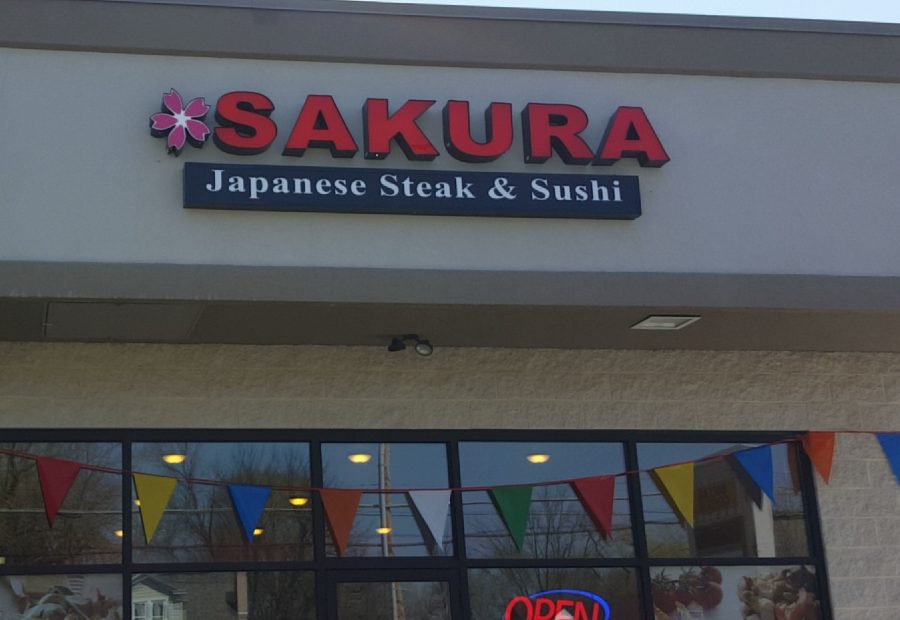 Scott Bowser
Sakura is a new Japanese restaurant, one of a chain, that has recently opened in Carlisle (1075 Harrisburg Pike).
Sakura has a large selection of different types of Japanese food to chose from. The sushi rolls only cost a surprising amount of $3.95 for 8 pieces.
The restaurant itself was very clean and organized. The staff is very limited but are willing to work with pleasant faces and help you with your order.
Sakura also has a Hibachi bar that offers chicken and steak meals that costs around $12.00. The restaurant has an orange red aesthetic inside. They also play a mixture of both American pop music and J-Pop.
Our staff had a wonderful time at Sakura and enjoyed the delicious sushi they had to offer.
Sakura is a great place to take a date or group if you're looking for an inexpensive place to eat. So do yourself a favor and stop by Sakura.
Restaurant Contact information:
Facebook: Sakura Hibachi LLC
Twitter: @Sakura17013
For more reviews check out our map of Places to Go: